Customers can make or break your startup. And customer loyalty is key. In fact, 82 percent of loyal customers are likely or very likely to keep shopping with a company or give the business another chance if something goes wrong. Additionally, 50 percent of loyal consumers would be willing to give a business a second and third chance after a mistake.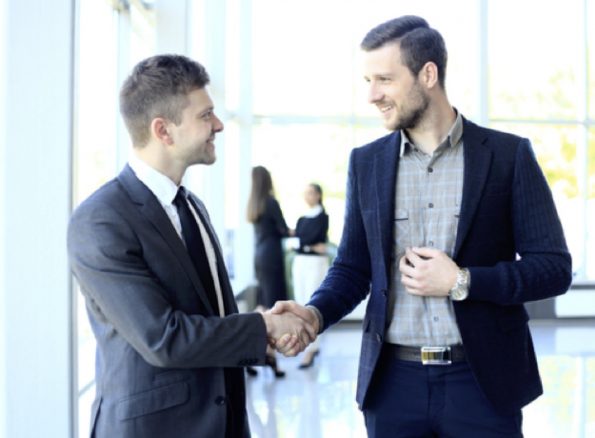 Not only do loyal customers account for repeat business, they spend more, too. Forty-three percent of American consumers spend more on brands that they are loyal to. Furthermore, 81 percent of emotionally connected consumers not only spend more with a brand that they are connected to but promote the brand to friends and family. Additionally, 70 percent of consumers with a high emotional engagement will spend up to twice as much as their consumer peers without a high emotional engagement.
It's clear that customer relationship management is more crucial than ever before. Customer loyalty is a key driver of growth. And believe it or not, due to the accessibility of technology and the simplicity of communication, keeping up customer relationships is easier than ever before.
Optimize Customer Relationship Management (CRM) Systems
The right type of customer relationship management systems can help your startup create meaningful campaigns that work for your company and the customer, all while retaining their customer loyalty. There are dozens of customer relationship management systems that can be tailored to your startup's needs. Here, PCMag ranks some of the top CRM software of 2018. And after choosing the best CRM system for your company, it's normal to encounter questions along the way. A CRM consultant can support the learning process and implementation of a customer relationship management system so you can get back to the whiteboard.
Show Customers Your Sense of Urgency
Whether its live chat, phone hold times, or email response rates, customers hate to wait. The connected consumers of today want access to your company, and they want access right away. Apple is currently experiencing problems dealing with unsatisfied customers who've taken up arms to voice their issues with the tech company's long wait times.
It's not always easy to appease consumers, especially because perceived wait times feel much longer than the actual wait time. Luckily, you can appease consumers by showing a sense of urgency when dealing with their requests. Consider enlisting auto-responses on your social media platforms, website, and email service to let customers know that you've received their message and that someone will reply shortly. However you incorporate a sense of urgency, make sure that it's personalized. Customers are often willing to wait a little longer when they feel like they're getting a personalized experience.
Build Business Credibility
Establishing credibility and trust doesn't happen overnight. Although it is not automatic, it is achievable. Consider hosting workshops or webinars. You can establish your expertise, professionalism and honesty during these interactions, all traits that lend to your credibility. Public relations and advertising can also help spread your message. But be sure to involve your consumers. Stay engaged with your customers by asking them for feedback on occasion. Their testimonials can even help you tailor your CRM system.
Customer relationship management is more important than ever before. And with customizable CRM systems, a sense of urgency, and credibility, maintaining customer loyalty is easier than ever, too.