When it comes to major investments or big ticket purchases like technology equipment, product inventory, or event a vehicle, income verification is necessary for the self employed entrepreneur. How do you show proof of income for self employed?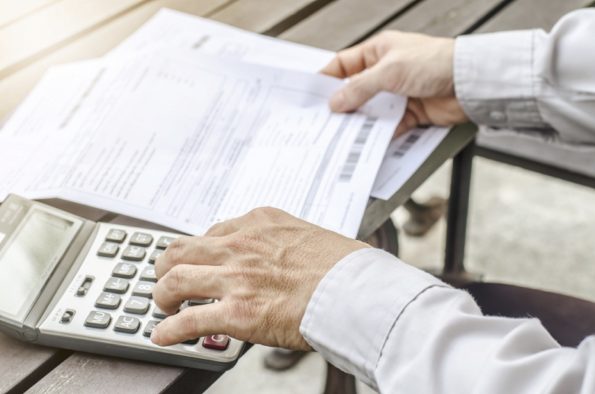 The dream of being self-employed conjures up images of freedom and independence. If you've made a successful go of it, then there will be a time when you'll want to take out a loan or some other action that requires proof of income.
Many business owners are at a loss when it comes to proof of income for self employed people. They're their own boss and it's not as simple as a salary. Don't worry, there are ways to provide banks and other organizations proof of self-employment income.
Proof of Income for Self Employed Starts With Tax Returns
If you need to show proof of income for the previous years or years, then grab your tax returns. They include everything you need to prove your income for banks, investors or whoever wants to know.
When you have your taxes prepared, every dollar of income must be accounted for. If you're looking for a business loan, then they can show your revenue, expenditures and if you made a profit.
It's great to be self-employed, but taxes can be a pain. You might want to do-it-yourself to save money, but the complexities are such that you should have them done professionally.
Create Your Own Paystubs
The benchmark for proof of income for loans has been the paystub. Every paycheck, the employer provides the employee with a paystub, but that doesn't happen when you're self-employed.
Many loans require at least the last two pay stubs to qualify for a loan. It not only verifies how much you make but also that you are employed. A program like Paystub Creator is perfect for someone who is self-employed.
You can generate your own paystub anytime you need. There are no hoops to jump through. If your business grows, then you already know how to do it for new employees.
Grab Your Bank Statements
Your bank statement shows your cash flow from month to month. It shows how much comes in and how much goes out. If you need proof of income, especially if you have income from several sources, then the bank statement is perfect.
If you have multiple accounts, perhaps one for business and one for personal, then show the lender both.
The goal of the lender is to show you are a low risk of non-payment, so the bank statement shows them you have income and you are more likely to pay because they see how much goes in and out.
Try out a Profit and Loss Statement
It's important for businesses to track how much of their revenues are profit or if there is a loss. This is tracked through a profit and loss statement. While not as impressive as a bank statement or tax returns, you can still use them for proof of income.
Don't Worry About Self-Employed Proof of Income
When you need proof of income for self employed people, these are excellent methods. You'll be approved for that loan in no time.