Procurement is an important part of any organization, but too many CPOs get caught up in adhering to a budget or making short-term purchases. To succeed, this role also needs to optimize for collaboration—both internally and externally. With better collaboration, your entire procurement department can run more efficiently, resulting in a better bottom line for the organization and fewer headaches for your procurement team.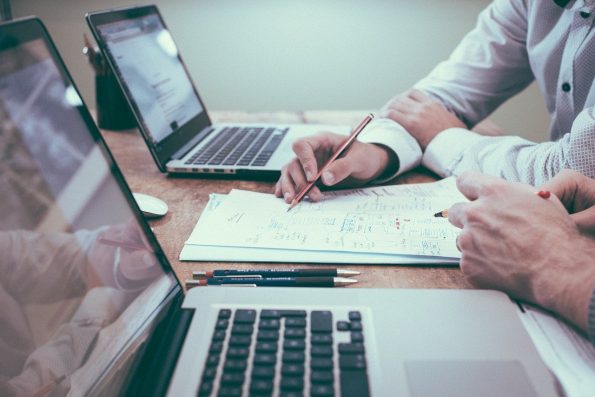 The Shift From Adversarial Relationships to Collaborative Relationships
Historically, procurement has focused on adversarial or opportunistic relationships, rather than collaborative ones. The high-level philosophy was to achieve lower transaction costs no matter what, even if that meant sacrificing elements of your long-term relationships.
There are a few hallmarks to note in this approach:
Price fixation. In these types of relationships, everything comes down to price. You're looking to aggressively negotiate the lowest possible price for every transaction, even if it means weakening a future position.
Short-term optimization. Opportunistic relationships often focus on short-term optimization. They're concerned with getting the best possible deal, now, and are willing to change providers if it means getting that deal.
Reluctance to share information. Generally, this approach is best-served by a reluctance to share information. With less transparency, suppliers are forced to guess what your motives are, and what price you're willing to settle on. It's powerful in negotiation, but leads to a competitive and adversarial mindset.
A collaborative approach is one that encourages teamwork between a procurer and a supplier, and one that's more mutually beneficial for both parties. By contrast, these are the hallmarks of this approach:
Relationship fixation. Instead of focusing on price, the objective is to build stronger relationships. In this scenario, it's better to pay a bit more than you wanted if it means starting or continuing a relationship with a partner who can bring you lower prices in future transactions, or one who can make your life easier.
Long-term optimization. The point of collaboration in procurement is to increase efficiency over the long term. The time horizon for an effective strategy is years, not weeks or days, so it opens up many new possibilities.
Open and frequent communication. All forms of collaboration rely on frequent, open communication. A collaborative procurement relationship means suppliers and buyers working together, sharing their knowledge and expressing their motives plainly in many cases.
The Benefits of Collaborative Procurement
There are several benefits to incorporating more collaboration in your procurement strategy, including:
Long-term pricing benefits. While aggressive negotiation tactics will probably net you a better price on a per-deal basis, a stronger relationship will often result in long-term pricing benefits. Your supplier may be willing to lend you a discount in the future, based on the volume of work you provide, or will cut prices in other areas to help your business. This isn't always a guarantee, so it's a bit of a risk, but combined with the other benefits, it's definitely a plus.
Easier workflows. Being opportunistic, managing negotiations aggressively, and trying to obscure your motives can be effective in some ways, but it's also time-consuming and stressful for both parties. When you have an open and harmonious relationship, and one where the interests of both parties are considered, everything becomes much easier. Your Chief Procurement Officer (CPO) and the rest of your procurement team will have a different disposition, and may be less stressed. Even more importantly, you'll save a lot of time; you'll close deals faster and be able to spend more time and energy on making the business profitable.
New information. The open exchange of information is also beneficial for both parties. Making your objectives clear will likely result in reciprocation, allowing you to get a better feel for what your suppliers need. You may also learn more about your true competitors, and the rest of your industry, allowing you to make better decisions.
Mutual loyalty. Reciprocity is one of the greatest benefits of this type of relationship. If you're willing to do a small favor for a supplier, they'll be willing to do you an even bigger favor at some point in the future (so long as you're in good standing).
Reputation and recommendations. Along similar lines, managing good relationships with your suppliers is good for your reputation. If you're known for working openly and collaboratively, more suppliers will be willing to work with you. You'll get more recommendations, and therefore the opportunity for an even more diverse supplier network.
There are still certain industries and specific companies that may benefit from a tight-lipped and opportunistic approach to procurement, but the world is gradually shifting to more collaborative approaches. If you want to see the cost-reduction and efficiency benefits of collaborative relationships, it doesn't take much time or effort to rework your strategy.