Enterprises use Cloud Access Security Broker (CASB) solutions to protect their sensitive information when using the cloud. The main CASB functions include constant visibility support, compliance, threat protection and overall security. As an entrepreneur trying to grow your new business from the ground up, you need these security measures in place. Avoid common startup security mistakes by integrating a simple solution when deploying cloud software. Keep reading to learn about the high impact CASB use cases for securing your startup.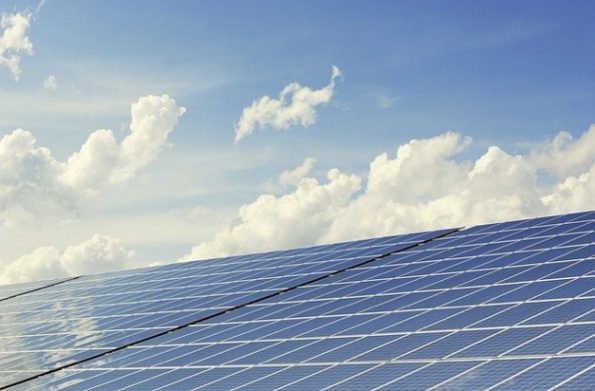 Integrate With Secure Web Gateway
One of the most popular CASB use cases entails integrating the solution with a secure web gateway. The purpose of this method is to gain and automate control over shadow IT. In this case, shadow IT refers to cloud applications that IT professionals did not approve of. These apps often contain malicious content. They put unprepared startups at risk of data breaches. By integrating your CASB with your secure web gateway, you can identify potentially harmful apps. Set your own controls based on that information as well. Businesses that follow this advice maintain control over their applications. Many professionals set controls to monitor, redirect and even block suspicious cloud apps. This is a great way to use CASB solutions for startup security.
Implement Collaboration Policies
Another high-impact CASB use for startups is to implement collaboration policies. Collaboration improves productivity and employee engagement. However, web-based collaboration also presents risks. When employees have free-range to share files with one another online, they can send files to outsiders without you noticing. Use a CASB solution to detect when an employee shares a company document with an external user. Put a policy in place that forbids external sharing as well. Reinforce this policy with your new tech tool. Follow this advice to take advantage of this CASB use case and protect your new business.
Identify Active Cloud Services
Additionally, take advantage of a CASB solution to identify and track the cloud services your company currently uses. Cloud Access Security Brokers detect hackers who use your information to log into applications. They usually gain access to inactive business accounts. Enterprise teams conduct numerous tasks throughout the day. They do not have time to monitor unused company accounts for suspicious activity. Fortunately, CASB solutions can fulfill this duty for you. They provide insights into app activity in real-time. Moreover, these solutions offer insight into how users are accessing cloud services. You can see when a supposedly inactive application is accessed by a mobile device. Then, you can take action and secure your startup's data on that application. Take advantage of this high-impact use case.
Manage Users In Real Time
Startup teams also use Cloud Access Security Broker solutions to manage users in real time. While you may trust your startup team, you still need to take precautionary measures. Prepare for disloyal employees and hackers alike. Take advantage of your CASB solution's in-session controls feature. Track your authorized employees' actions in real time. Change user authorization settings while employees are using cloud apps as well. By monitoring users in real-time, you can stop any suspicious activity right in its tracks. Prevent data exfiltration by limiting abilities such as downloading and printing. When conducted properly, this is one of the most high-impact CASB use cases for startups.
Detect And Reverse Attack Malware
Finally, consider using your CASB to fight against malware. Malware is one of the most common forms of cyber attacks among businesses. Many experienced businesses and startups alike face data breaches. They also deal with a variety of issues after malware attacks occur. Fortunately, you can prevent the attacks altogether by investing in a reliable CASB. Your solution can detect malicious activity in your sanctioned applications. When it finds malware in a cloud service, it remediates. Then, it reverse attacks the malware to wipe it out of your systems altogether. Keep this in mind as you prepare to use your Cloud Access Security Broker solution to improve your cybersecurity.
Startup teams that use modern cloud applications need to take precautionary measures. A great way to protect your new brand is to invest in a CASB solution. Put your Cloud Access Security Broker to use by integrating it with a secure web gateway. Use it to implement collaboration policies and identify active cloud services as well. Moreover, you can manage users in real-time by altering your solution's in-session controls. Furthermore, detect, remediate and reverse malware attacks in cloud applications. Keep these high-impact CASB use cases in mind to secure your startup successfully.