It may be counterintuitive, but it is best not to be the smartest person in the room. Many people say that if a business leader believes they are the smartest person in the room, they should find a different room. As a business leader, you should not be intimidated by others' intelligence. Surrounding yourself with the best and brightest is more likely to produce success. Philippe Warnery, a beauty industry expert from London, explains the reasons why business leaders should not be the smartest person in the room.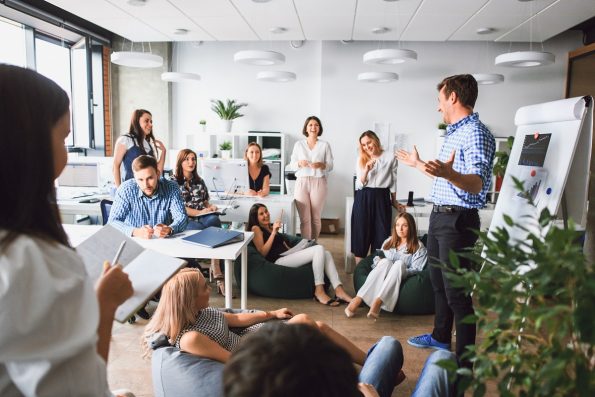 Hire Resourceful People
When a business leader is not intimidated by people with deep knowledge, they will be able to take advantage of their resourcefulness. Hiring the best people for the job means that their productivity will skyrocket. Leaning on smart subordinates means that you can take advantage of their superior skills to build success for your company.
Respect Different Skill Sets
Hiring smarter people means respecting their different skill sets. Just because a person is more intelligent, that does not mean that they have the business skills to be a leader. Combining your leadership skills with brainpower means that your company will be set up for prosperity.
Sometimes people who are much more intelligent than others in the company have a difficult time managing people. These are different skill sets entirely and should be taken into consideration. Respecting everyone's differences will lead to a better understanding within the company.
Leadership Ability
People who score higher on IQ tests often have a difficult time leading people. For leadership, the most important skills are interpersonal, and people who have been told that they are the smartest person in the room are sometimes lacking in these skills. While they may be more socially awkward, their expertise in the subject matter at hand can help lead a company to success.
Growth-Minded Leadership
A leader who does not believe that they are the smartest person in the room will have an easier time with the personal and professional growth necessary to make the best decisions. Being growth-minded means understanding that your work is never done when it comes to developing your skills as a leader.
Too many highly intelligent people believe that they are at the top of their game and that they do not need to keep learning in order to succeed. Modeling a growth-minded leadership style will help to keep the entire staff motivated.
Teamwork Instead of Competition
When a business leader selects people with different levels of education and different skill sets, they will be able to take advantage of everyone's abilities. This will foster a spirit of teamwork rather than competition in the workplace. Being surrounded by people who are more intelligent will bring an unparalleled level of creativity, meaning that the entire staff will be able to explore new horizons.
Problem-Solving
Surrounding yourself with people with higher ability levels means that your company will be more agile when it comes to problem-solving. Intelligent people are able to think outside the box and make connections that others may miss. This could give your company an advantage over its competitors.
When you have a highly intelligent person on your staff, be sure to give them enough space to be creative. You may be surprised at what this person can do when they are challenged.
Higher Education
When you have a person on your staff who has a higher level of education, you will be able to draw on the information that they have learned to help you make better business decisions. It is smart to send these people to additional training classes and degree programs in order to get the most out of their level of experience.
Flexibility
Highly intelligent people are often able to work with more flexibility. They are accustomed to thinking of new ways to use their knowledge. Their confidence in their abilities means that they will not be intimidated by challenges. Giving them the opportunity to think of flexible solutions will be a huge benefit for everyone.
Mentorship
Business leaders should consider finding mentors. Relying on your mentor's greater experience can help you through the unique challenges of running a business. Mentors have the ability to give advice based on their long careers. Business leaders with growth mindsets rely on their mentors to give a different perspective on their work challenges.
Don't Be the Smartest Person in the Room
Philippe Warnery encourages all business leaders to search for the best minds in their field. Surrounding yourself with the best and brightest will mean that your company is more successful. When you can set your own ego aside and accept that your company's prosperity depends on working with more intelligent people, you will have an easier time meeting the new demands and challenges that your business will face in the decades to come.