They say the pen is mightier than the sword, but how often do you apply this wisdom in your business? Stop for a moment and think. What's the best way to trump your competitors? Can you creatively showcase all the ways you're different and better? Words are some of the best ways to do this. That's why you need a professional copywriter on your side, because they know all about these techniques.
Upgrade Your Website with a Copywriter
Your website is your storefront to the world. Is it really showing consumers what you're all about? Can they even find you online?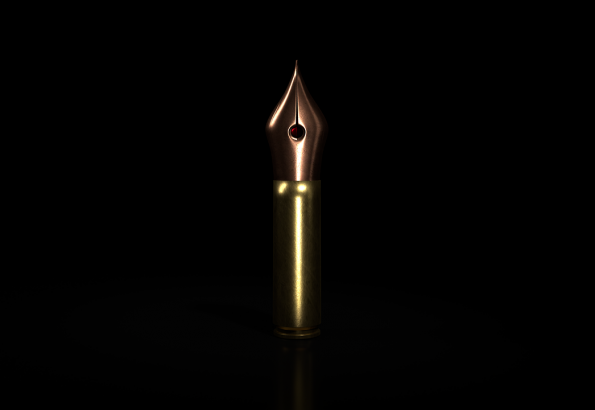 Your copywriter can help you improve many website aspects:
Improve your Google search ranking with SEO (Search Engine Optimization). Rewriting content with the right keywords, proper grammar and readable writing styles will make Google notice your site & let it rank higher on search results.
Consumers want fast answers. Ensure your product descriptions tell people what they want so they don't have to do any more research. That's when your sales will increase.
Create a striking personal profile. People want to know who they're doing business with. A clear description of you, your team and the company can build trust.
And don't try doing this on your own. The professionals know exactly what the market wants and how to use words to get the message across.
Impress with Blogs
Blogs aren't only for those who love writing. They're the tools you use to attract people to your website and show your expertise.
But you need a professional copywriter to turn your knowledge into a blog people will enjoy reading; no matter how boring the topic.
Draw Them In With Social Media Posts
Where do your clients learn about your services? Most of them can be found browsing on social media platforms, but you need experts to grab their attention.
Firstly, this will save time so you can focus on your other responsibilities. Those trained to use words can quickly create content that will take you hours to think up. Let them use their strengths, so you can focus on yours.
Consumers are inundated with content, so yours needs to stand out from the rest. These days consumers tend to notice videos more than anything else. Yes, you can make one with your Smartphone, but the best ones start with scripts. Let a copywriter help you create a story line that showcases the best of your brand, product or project.
Get Published—Become the Market Leader
What are all these methods working towards? If you really want to boost your bottom-line, you need to be respected as the market leader in your niche. Then no one will doubt that spending money on your services is worthwhile.
When an essay writer weaves your ideas into a readable format, that can then be published, you can grab the attention of more consumers and even investors. Imagine information about your services, case studies or inventions printed in a relevant, respected magazine such as The Startup Magazine. It's a great way to build your company visibility and credibility.
Bottom Line
So don't stick to the status quo. Your business tactics need some improvement. The world is waiting to hear what you have to say, but you need to offer it in a way they'll understand and access easily.
Is this article helpful? Please provide comments and feedback.