Managing a small business is not without its troubles. After all, you are going to be competing with bigger businesses, and so you need to do everything in your power to give yourself a competitive edge. In this blog post, we are going to provide you with a collection of small business management tips that you can follow to help you manage your small business effectively.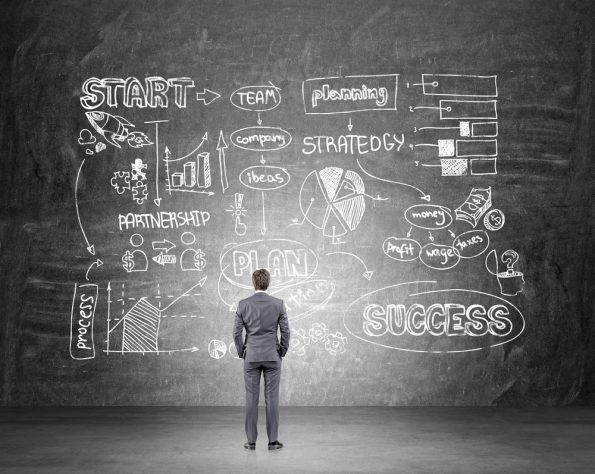 Implement deadlines for your work
Deadlines are important because they create order and a sense of urgency. Of course, it is vital that your deadlines are realistic. If you opt for anything over-optimistic, it can end up setting your team up for failure, which can cause morale to dip.
"If there is one tip more important for successful management it would definitely be the importance of setting deadlines. Deadlines will instill an important sense of urgency in your employees. They give employees the necessary focus and helps them to set priorities for their actions", says Robert Colville, Founder, and CEO of The Lazy Trader
Automate elements of your operations
Aside from implementing deadlines, it also makes sense to automate the elements of your operations that are slowing you down.
There are a lot of manual tasks that businesses need to sift through, which are not related to the core of their business but simply must be completed.
Ask yourself whether or not it is possible to automate these tasks so you can enjoy streamlined processes that enable your team to focus on what they do best, rather than getting bogged down with long-winded tasks. You can also check out getbailey.com for more information on how to automate your business.
Set concrete goals and make sure employees know how their roles help with the bigger picture
It is vital to set clear goals and objectives, which you can track your performance against to determine whether or not you are on track, or if you need to make improvements.
It is also improtant for employees to see how their efforts fit into the bigger picture. Often, people can feel uninspired when they do not believe their contribution is making a difference overall. This is why it is important that roles and responsibilities are clearly defined, and that employees understand why their efforts matter.
Learn the art of delegation
In addition to the small business management tips we have mentioned so far, you also need to master the art of delegation. As a small business manager, it can be tempting to want to do everything yourself because you know you will do a good job. However, you need to trust your team. That is what they were hired for.
At the same time, rather than giving tasks on a first-come, first-serve basis, think about who will be best suited to the task in question! This will ensure a higher quality and more efficient job is done.
As you can see, there are a number of different approaches you can take to manage your small business as effectively as possible. We hope the small business management tips that we have mentioned above will help to move your business forward.