PayPal offers a lot of convenience for customers. As one of the oldest online payment methods, predating cryptocurrencies, Venmo, Zelle, and others by some years, PayPal is a mainstay for customers and businesses alike. For better or worse, however,  disputes and chargebacks are common with PayPal.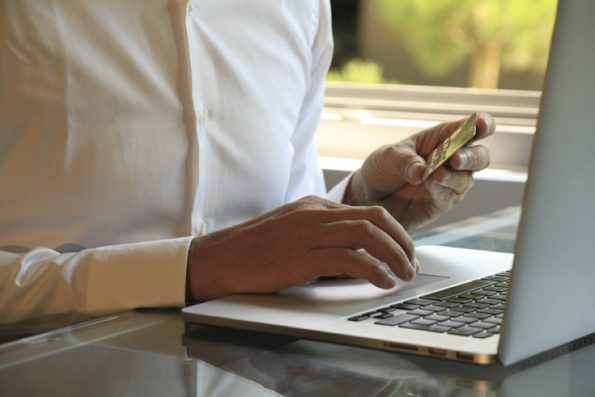 When you think of "chargebacks," you probably think first of credit and debit cards. Indeed, if you get hit with a chargeback through a PayPal transaction, the customer probably used their card to actually make the payment. It's easy to link and use debit/credit cards through PayPal.
Even if the customer didn't use a credit or debit card, you may find yourself embroiled in a PayPal "dispute." And if you lose the dispute, you may lose the revenue from your sale. Over time, costs add up and your business may even face existential threats.
Let's take a quick look at PayPal disputes and chargebacks. After that, we'll offer some tips for avoiding both.
PayPal Disputes
Customers can ask PayPal for a refund. The company asks that buyers and sellers first try to resolve a dispute between themselves. Often, this is the best course of action. However, sometimes buyers and sellers can't reach an agreement.
After 20 days, both buyers and sellers can escalate a dispute to PayPal. Then, PayPal will step in and investigate the dispute. If PayPal finds that the item was not received, or likewise, it was significantly not as described, they will likely refund the customer.
In this case, PayPal "owns" the process and the final decision comes down to their judgment. Both you and the customer can appeal the decision, but PayPal states that new information be presented or else the previous decision is final.
PayPal Chargebacks
With a PayPal chargeback, it's not PayPal that's stepping in to resolve the issue, but instead a bank. Confused where the bank comes from? When a customer uses PayPal, they can often use a debit or credit card linked to their account. If the customer raises a complaint, instead of contacting PayPal, they can turn to their card issuer.
This chargeback will unfold like other chargebacks and you could lose revenues while increasing your chargeback ratio. PayPal also notes that there may be fees associated, up to $20. PayPal also states that the process is bound by the bank's timeline and card issuer regulations.
Five Tips For Reducing and Fighting PayPal Disputes and Chargebacks
No matter the route, disputes and chargebacks can be a major crimp on merchants and their revenue streams. Not only might you lose sales revenue, but you may also face additional fees, and if you face a lot of disputes and chargebacks, payment processors may decline to work with you.
Fortunately, there are some steps you can take to reduce PayPal chargebacks and disputes. Let's take a look.
Enroll in the PayPal Seller's Protection Program
First up, it's wise to enroll in the PayPal Seller's Protection Program if you meet the eligibility requirements. PayPal notes that they will provide merchants protection when a customer claims that a purchase was an "unauthorized transaction" or for "item not received" claims.
That said, there is some fine print. With physical goods, protection is provided for goods with proof of delivery. Also, protection does not cover claims, reversals, and chargebacks when the item received is different from how the item was described. Counterfeit goods, vehicles, and cash equivalent items (like a gift card) also are not covered.
Many digital items are covered, however. Proof of delivery, such as email records, is required.
Respond to Buyer Emails ASAP
Generally speaking, PayPal prefers buyers and sellers to first try to work out any issues between themselves before stepping in. By being proactive and responding to buyers and their problems quickly, you may avoid PayPal or banks getting involved.
If someone is trying to engage in friendly fraud, using chargebacks and refunds to obtain products and services for free, you may want PayPal to weigh in. However, chargebacks and disputes are sometimes the result of miscommunication. A product may have been delayed during shipping, for example. If you have access to info regarding the delay, you may be able to mollify the customer with tracking data.
Communication otherwise may also help. This is true not just with PayPal but any merchant disputes.
Get Documentation to PayPal as Quickly as Possible
If a customer initiates a chargeback or refund from PayPal directly, sellers have a short time window to submit documentation, typically 10 days. If you don't provide requested documentation, including say signed shipping receipts, PayPal will move forward with making a decision without that information.
For the seller, that's bad news. The more evidence, the better. Merchants should also keep records of any messages between disputing parties and anything else that could prove a purchase was legitimate and fulfilled.
Tap Into the PayPal Community
The PayPal community is a great resource for sellers. Not only can you read through PayPal's knowledge base, but you can also look through forums or ask questions on said forums. If a past seller suffered a similar issue, you may find an applicable resolution. You can ask questions too, and other sellers may have answers or at least ideas.
PayPal also hosts regular online chats where sellers can ask experts questions. These chats can provide valuable insights into a variety of issues, including how to handle and minimize disputes.
Is it Worth Your Time To Fight PayPal Disputes?
Time is money and many merchants are already overburdened. If you find yourself embroiled in a dispute, it's tempting to wave the white flag and surrender. A few losses here and there may not threaten your business. However, as disputes pile up, so will the charges and lost revenues.
Merchants should be proactive with chargebacks and PayPal disputes. That starts with minimizing them in the first place. Using and providing tracking data, keeping receipts and potential evidence organized, and providing a clear return policy, among other things, can reduce chargebacks, friendly fraud, and PayPal disputes.