Generating leads used to be a taxing and time-intensive activity, yet one which was essential for building B2B relationships that paid dividends in the long run. Today, B2B lead generation tools are available to take advantage of platforms like LinkedIn which are geared towards bringing business people together. And of course automation is part and parcel of optimizing this process, delivering appealing results for all parties.
Let's go into a little more depth on the kinds of positive disruption that automation is causing in the B2B lead generation space right now, and explore why this matters for sales and marketing teams.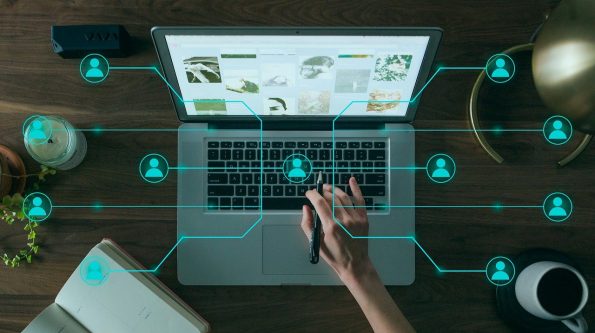 Image Source: Pixabay
Simplicity is a selling point
The most obvious advantage of easy-to-use software for lead generation is that it dramatically simplifies the process of identifying suitable prospects and reaching out to them on LinkedIn.
Manually sourcing suitable candidates and crafting outreach messages to them by hand is both time-consuming and tricky. Automation takes the sting out of its tail, allowing you to gather great leads and make first contact without breaking a sweat.
This simplicity applies to cross-team collaboration as well. It lets you unify sales and marketing goals, and ensure that your use of LinkedIn is consistent, rather than fragmented. By ironing out the learning curve and creating more time for other tasks, everyone wins.
Personalization is still possible
You might assume that the use of automation for lead generation on LinkedIn would involve the unavoidable sacrifice of some degree of personalization.
Luckily this is not the case, because of course the way you identify and communicate with fresh leads on this platform needs to be tailored, or else you will struggle to connect with B2B prospects.
First messages and follow-ups can be both handled automatically and also populated with unique information, as well as being adapted according to the niche that the recipient occupies and the skills they possess.
As such, automation of B2B lead generation can be a no-compromises way to not just find juicy new leads, but also attract them successfully without it feeling as if they are being targeted with generic, one-size-fits-all messaging.
Brand-building is part of the process
Automation in the LinkedIn lead generation sphere should not be seen as a solely sales and marketing-focused tactic. Its effects are far more wide ranging, and even if you do not convert every person you contact on this platform, you will be sowing the seeds of brand recognition.
This is a crucial part of building a brand in the B2B space, as contacts will want to know that your company is recognized and trustworthy before they agree to do business with you.
In this way, automated engagement through LinkedIn is a little like playing the long game, in addition to delivering short term benefits.
Speed & scalability come with the territory
In B2B lead generation it pays to be both proactive as well as reactive, and if you are poised to capitalize on a particular set of circumstances, then you will have a better chance of bagging prospects rather than missing out on golden opportunities.
This is where the speed and scalability of LinkedIn automation tools come into play. Rapidly issuing large numbers of messages means you can expand your network and pave the way to increased conversions at precisely the right moment for your company.
And of course it doesn't matter if you only have a small team to work with; the ability to automate all sorts of tasks will make up for any shortfall you have here.
On top of all of this, advanced analytics and report generation is part and parcel of the automation experience. So really there is no excuse for overlooking this transformative, disruptive type of B2B lead generation tool.