An EHS Management System provides you with the necessary strategies needed to carry out organizational tasks in a safe manner. Many Environmental Health and Safety incidents are preventable and an automated EHS management system can help keep your employees safe in the workplace. This can help a company sustain its objectives while keeping information compiled in a fast, secure, and updated application to achieve smoother management.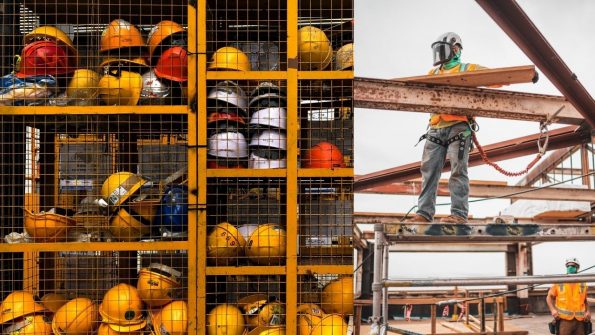 Image credit- https://imagesource.io/images/ehs-management/
1-  Improves Performance
EHS software can be used to input and track the safety-related incidents that occur while your employees are working. It also informs you about important information factors more often, which can help you strengthen your organization from within. For example, noticing a single error, unusual faulty behavior, or near misses at a particular location with the help of EHS management software makes you able to see these red flags immediately based on your actual data. Thus you can manage them before an accident happens.
2- Offers Better Safety of Employees
Businesses that aim to succeed and move forward rapidly should treat their employees as their most essential responsibility in order to achieve this. As a result, you'll be able to lower risks for your employees and increase their satisfaction in their daily tasks. This can be achieved by simply assuring them of your strong safety policies, which will be beneficial to the company in the long run.
3- Saves Time
EHS teams and consultants waste a lot of time on tasks that require constant information gathering. However, the software features in an EHS management system can eliminate many of these time-consuming tasks. Upgrading to this system saves unnecessary expenses and time andlets your staff focuson other important duties that keep the company steady and moving forward. Important obligations such as data analysis, management reporting, and staying up to date with minor tasks can be dealt with more efficiently and quickly. In addition, this program is incredibly productive because employees can capture data from any portable device or mobile.
4- Lower Costs
This can help avoid injuries caused by accidents on the job, which can further reduce the compensation insurance costs of the employees. It also cuts down on other fines from potentially harmful situations employees have been in. An EHS management system saves valuable time and other expenses, lowering your overall costs.  It can also help prevent circumstances that are uncalled-for and the fees of their expenses, including medical bills, fines, time lost due to the disruption in working time, and other related travel expenses.
5- Portable Management
EHS introduced into mobile apps is the most convenient and advanced progression. Instead of checking for issues and gathering data from every facility, the app enables you to inspect and analyze crucial information at these sites from the convenience of your screen. Employees can also record data offline and sync it into the system. All recorded data, deadlines, and activities are saved into one device at your disposal.It can be accessed with just a tap, making it an expeditious system for its users in the company.