T-shirts are more than just clothing items. In a way, people use their t-shirts to express their personalities, likes, dislikes, and beliefs. There's a t-shirt design for everyone, making t-shirt printing one of the best startup businesses today, especially during the boom of eCommerce and online-selling platforms.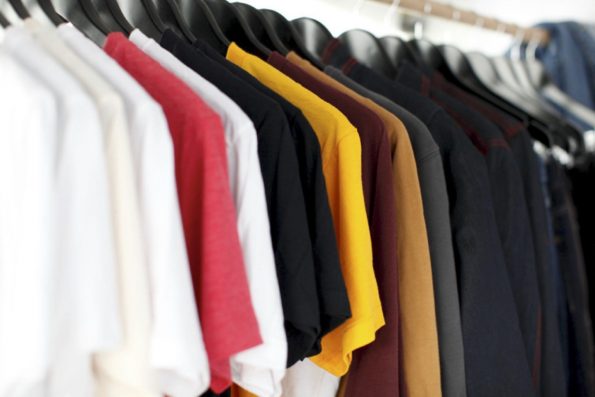 Entering a seemingly cramped industry might look like a bad idea today. But you only need to consider a few factors to do well with a T-shirt startup business.
So, before you start your design, keep reading below to know the tips for running a t-shirt business properly.  
How to Start Your Own T-Shirt Business
Find Your Niche
You will have a lot of competition in the industry. But the good thing is there's a t-shirt design for everyone. So the market possibilities are limitless. All you need is a niche that will help your business stand out.
Look for something that your customers will proudly use as a way to show who they are. It could be anything from a witty statement or a culture-based content. Whatever it is, just make sure that your niche is something wherein you're familiar and comfortable.
If you don't have the skill to execute your vision, you can always seek the help of professional graphic designers.
Register Your Business
Even if you're selling online, you still need to license your business and trademark your brand. Identify your business structure and get the necessary documents required in your area so you can sell your t-shirts legally.
Quality Matters
Unfortunately, the print job is not the same for all t-shirts. A few startup t-shirt businesses choose poor materials for low cost and more output, which is an apparent mistake.
If you want to feel like a genuine brand, you need to produce your t-shirts competently. Make sure that the print output and the shirt's material feel premium. Fortunately, there are printing suppliers who can provide both.
Test Your Design
You got your concept, found your shirt, and purchased your printer. But before you start production, you need to source a few test audiences to identify if the product will do well in the market.
Then, you do a test run, which can be costly because you might do a few prints to get the perfect design-to-shirt ratio. You might find that your design may look perfect on screen but may not translate well into a t-shirt.
Pricing Your T-Shirt
Once you've considered all the costs for printing your design, you can then put a price on your t-shirts. This is a key element of getting your T-shirt startup business launched effectively.
Pricing your t-shirts too high won't result in a faster return of investment (ROI). The market won't invest in high-priced t-shirts. So, early on, you have to cover the expenses like production and marketing to keep the price budget-friendly.
Find Your Outlet
The best thing about starting a retail business today is that there's an abundance of online platforms where people can sell their products. You can use one or go for many platforms as long as you can manage different orders through those platforms simultaneously.
Once you find your online store, you also need to find your outlet to market your t-shirts. Social media is a cheap marketing tool for your business. You can set up a business page and start connecting to your audience and micro-influencers to market your designs.
You're Good to Go!
The t-shirt industry is a great place to start a business with unlimited market possibilities. If you're interested in joining the competition, don't just offer unique designs, you need to keep in mind the wearer's comfort and their budget, too. 
Now, you're all set! Go out there and be the brand people use to express themselves with your new T-shirt startup business.