Despite the proliferation of AI writing tools, the market for human-crafted books remains strong. This is mainly due to the fact that many readers prefer stories that are more complex and more emotional compared to books written or mostly written by AI platforms.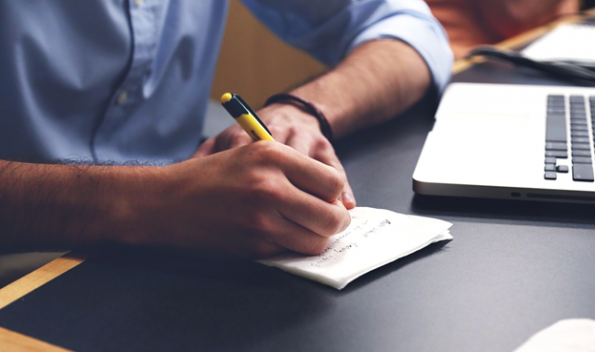 Only time can tell when robots have the ability for emotional nuance and begin to replace human writers. However, at the rate at which new, committed talents enter the field, human creativity is still miles beyond in terms of authenticity and depth.
If you ask yourself if it's still a good time to launch a publishing company, the short answer is a resounding yes. All you need is to know how and where to plant the seeds of a publishing startup that promotes the beauty that human talent brings. Check out the guide below:
Come up with a solid business plan
A successful publishing company has to start somewhere, and that is the realm of ideas. Before you start cultivating concepts for your business, you need to figure out the reasons why you're building it in the first place. Identify your ideals, principles, and goals as both an entrepreneur and a lover of stories.
If you think that's easy, think again! A solid business plan should include not just your vision and mission statements but also a value proposition, a profile of your target audience, and potential revenue streams other than title sales. You will need to take your time with this as every detail counts in helping iron out the folds and creases in your concept.
Develop a unique image in the market
There are probably hundreds of publishing companies with the same drive and focus as yours, so you will have to make your publishing startup recognizable and unique. Creators and consumers are more likely to transact with your business if it offers something new or different from what's currently on the market.
The best way to do this is to cultivate a unique presence online and offline. Brand-building is essential in this process as it allows you to set your publishing platform apart from other companies in the same field. When developing an authentic identity, flesh out the appearance of your brand by creating a clever logo and choosing a color palette you could use across every piece of marketing content you produce.
Focus on building a community of writers and readers
Given the fact that you may not have enough resources to build your startup, the best way to enhance its potential to grow is to tap into literary networks. As you prepare the groundwork for your publishing startup, consider joining online groups and forums where freelance and established writers are present. Initiate conversations and provide helpful advice, especially to budding creators. You can also share tips on everything, from brainstorming for romance plot ideas to starting online writing workshops.
Interacting with such communities will provide you with an immense source of advocates who are ready and willing to promote your publishing startup to other authors and managers within their circles. This will make it easier for you to promote your platform.  More than that, you also get to build close working relationships with authors with immense potential for success.
Know where to get enough funding
Financing any business has to be the most challenging part of the process. Especially if you're young and haven't saved enough for a business, you will need to know how to raise capital from scratch. Saving money won't cut it. You may have to look for other financing sources that are available to you.
A small business loan would be a great way to start if your credit report is less than stellar. But if you want to maximize your startup's growth with a larger budget, you can reach out to private money lenders. At best, you could qualify for up to $10,000, which is enough to cover initial operating and marketing expenses. If that isn't possible, you can always ask for other people's money or partner up with friends and family members who have the same business concept as you.
5, Bank on quality marketing
Once your publishing startup takes off and you start selling physical or digital titles, you will need to have a solid marketing strategy. This should involve multiple channels, particularly social media. Literature fans are always active on Facebook and X (formerly Twitter), so engage them by offering special promos and promoting events.
Another way you can promote your startup is through email. With platforms like Substack, you can build a loyal following among readers who are active in the niche you're in. To make the most of this platform, create a newsletter that offers tips and advice for novice writers who want to be on the New York Times best-seller list.
Endnote
The publishing industry isn't calling it quits as more talented writers are on the lookout for their biggest break. Your publishing startup could be the catalyst of its success, so use the tips above and build a company that advances human-made literature.