Starting a new business is one of the most challenging things in life. However, once the venture picks up, the rewards are worthwhile. Over the past few years, the number of entrepreneurs has been rising steadily. They are all in the race of getting their businesses off the ground. Nevertheless, many of them face numerous challenges at the beginning of their journey, including startup funding.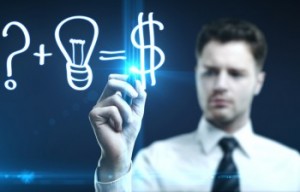 The path of being a successful entrepreneur isn't for the faint-hearted. It is mostly a lonely path. Plus, the constant insufficient cash flow usually makes many of them to give up. Thankfully, there are several avenues entrepreneurs can that can help them find the much-needed startup funding. You can sign up to Angels Partners today and connect with 40,000+ investors. It's a brilliant option that can help in boosting the cash flow of your business.
Raising funds for your business is a matter of creativity. Thus, there are many approaches to getting funds for your business. However, entrepreneurs still have to do their due diligence to ensure the approach they take bears fruit. The following are alternative ways in which entrepreneurs can raise funds for their startups.
Personal savings
This is one of the avenues that is overlooked by the majority of entrepreneurs. Many underestimate their financial potential. Consequently, they rule out themselves as a source of financing. Depending on your financial status, there are a couple of steps you can take to fund your startup.
Investors are more likely to fund businesses that have been funded by the owners themselves. It communicates a level of seriousness and commitment. Therefore, you'll be increasing your chances of getting substantial startup funding from investors when you've also invested money into your business.
Working Part-Time On Your Business
One simple strategy of raising funds is keeping your full-time job and starting your business in your spare time. Not only will this method alleviate unnecessary financial pressure, but it'll also allow you to adequately work on your new venture. Since you'd have maintained your day job, you'll be able to use part of your salary as the initial investment in your business.
Selling Valuable Items
Another way of funding your business is selling particular valuable items you may be owning. Whether it's a top-of-the-range sports car or a holiday home, selling such assets can give you a substantial amount of funds to kick start your business.
You should also refrain from unnecessary spending. Tracking your spending can help you find a sizable amount of funds that can reap good rewards when pumped into the business.
Reinvesting Your Earnings
If your new venture is in the early stages of operating, you can choose to forfeit the earnings from your business. By doing so, you'll be able to reinvest the money back into the business.
Venture Capitalists (VCs)
Venture Capitalists refer to an outside individual or group that takes a part of the company's ownership in exchange for capital. The percentage of ownership is usually negotiable and is based on a company's valuation.
Getting funding from VCs has become one of the popular ways these days. Given the growing number of Venture Capitalists firms, more startups can be sure of benefiting from them. As a startup, you have to bear in mind that a lot is needed before being given the startup funding.
In most cases, VCs like to invest in businesses that have demonstrated huge growth potential and a competitive edge of some kind. This could be in the form of a patent or a solid customer base.
The benefits of a Venture Capitalists are however not limited to finances. VCs provide an abundance of knowledge, industry connections, and a clear direction for a particular business which most entrepreneurs lack and which startups require for the growth of the business. Hence, entrepreneurs get to benefit a lot when they work with Venture Capitalists.
Family and Friends
Many entrepreneurs fail to recognize their close network as a potential source of startup funding. Family and friends can be of great benefit if you're looking to finance your business. Of course, there are proper ways of approaching this method. Otherwise, your funding hunt might turn your friendship into a sour relationship.
A good place to start is to put everything in writing to avoid ruining your relationship with your loved ones. Ensure that every detail is concise and well understood. Avoid ambiguity at all costs. Ascertain whether the money you'll be getting is subject to return or it'll be a gift. If you'll be required to repay the funds, outline the amount, the repayment period, and the persons you owe. When giving up a particular stake in your company, it should also be well drafted.
Not all the startup survive the first five years of their inception. If your main aim of starting your business is primarily to test the waters, then you can take a more conservative approach with your investment. You can organize a fundraiser with your close family and friends to kickstart the project. This will alleviate the risk of loss when the business goes south.
Invoice financing 
This is yet another effective way of getting financing, especially for startups. Invoice financing simply means borrowing funds against the money that's due from customers. It's a method of financing that can help small businesses to pay for supplies as well as employees and improve the cash flow of the business.
A common misconception is that invoice financing and invoice factoring are the same thing, when in reality invoice financing vs factoring have fundamental differences. Invoice factoring involves selling unpaid invoices to a third party for a percentage of the total amount owed.
Invoice financing allows startups to reinvest in operations rather than waiting for their clients to settle their outstanding balances in full. Ultimately, this approach allows small businesses to grow at a much faster pace.
Final thought
If you are an entrepreneur who has a startup business, there are numerous ways in which you can get startup funding for your business. Although the majority of these ways are simple, they still require a lot of due diligence. Being open-minded can help you find creative ways of raising funds in which the majority of entrepreneurs always overlook. Most importantly, regardless of the avenue you pick, you should always ensure that you know your business in-depth and the industry you operate in.