In marketing, there are various aspects of brand building such as leading brand, off-brand, and personal branding. In your business, branding doesn't have to be costly if done in a creative and effective way. While time has to be invested, the returns can not only help you reduce costs but also grow your business.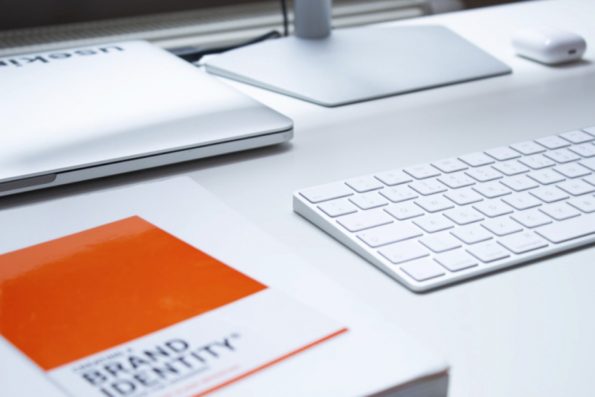 Brand building is one of the foundations that some organizations may miss out on. It provides your brand with a unique voice, identity, equity, and awareness among your audiences. Thanks to the various resources we have today, brand building has become a lot less difficult to carry out and more affordable than we think it is. Here, you'll be able to find a checklist of 6 things to look out for to build your brand and grow your business.
1.   Know Your Target Audience(s)
Firstly, you need to know the personas of your buyers. 82% of companies with more effective value propositions utilize buyer personas. Buyer personas are made-up characters that showcase the unique needs, goals, and behaviors of your target group.
Understanding the innate qualities of your personas allow you to better target them through the correct use of media and producing the right kind of content to feed their motivation. Take your time with finding out your persona and continue to ask questions about your ideal customer. You can also utilize free tools such as MakeMyPersona to guide you along with it.
2.   Find Out Your Identity
Secondly, you need to create your brand identity. This is what helps your audience understand what your brand is, which can heavily depend on the voice or tone you use in your public communications.
Instead of asking questions with regards to your target audience, figure out what kind of values represent your brand and what your brand represents. Your company may have already recognized its brand identity, which brings you to the next question: how do you make this identity stronger? Brainstorm some ideas and strategize how to put forth your brand in the minds of your customers. A professional marketing agency might be able to help – Sortlist can act as a matchmaker to help you find the agency that's right for you.

3.   Show Your Brand, At Least On Social Media
Next, it's crucial to know where your target audience is. As you've already understood your personas in step one, you may already have a sense of where they spend most of their time — especially on social media. An interesting platform to check out to learn more about this will be Pew Research Center's Demographics of Social Media Users, as it helps you profile users of the five major social media platforms today. Analyze the data meticulously as personas may prefer one network over the other. Nevertheless, continue to look at other platforms as it may provide you insights on where and how much you should invest your resources in these platforms.
Once you've established your brand presence on a page, don't forget to maintain it. One of the most common mistakes small brands make is neglecting their current owned media. Imagine your customers, or other stakeholders such as interview candidates, going to your Facebook page only to see that it has been abandoned for a year. Chances are, they will probably have a bad first impression of your brand, which is not ideal.
Don't be afraid to put in resources and time to plan and schedule your social media post, just like how you would with your other marketing collaterals. There are several free social media content calendars to guide you along the planning process and provide you with some inspiration for your content. This will definitely help your audience stay interested as long as you stay relevant to their thoughts and wants.
4.   Blogging
As your website starts to firm up, you'll want to gain more traffic and want to turn "strangers" into "visitors" by attracting them. Blogging is one of the most basic steps of inbound marketing and can help you reach qualified customers. This is done as you create informative content that is in line with what they are searching for. That's why your blog has to be relevant to them as it will help with search engine optimization. Similar to managing your social media, you should also utilize an editorial calendar for your blog to keep the blog posts running and always with fresh content.

5.   Customer Service Is Key
Congratulations, you've created a memorable brand identity! However, we definitely want to avoid being known for the wrong things or things that contradict what we stand for. Having excellent customer service helps you save on marketing and advertising efforts as it can boost positive word-of-mouth among your customers. This is also called earned media, which helps your brand earn recognition for free! When your clients provide you with good feedback, don't be afraid to share these testimonials as they add credibility and add to your brand building.
6.   Use Brand Associations
Lastly, take advantage of co-branding. Bigger companies can help you reach more of your target audience if done correctly. Still, it is important to pick the right company that fits well with your brand identity. This helps create synergy among both companies if both of you are aligned towards the same values. Here are also some questions you can consider when deciding a co-brand:
Will your co-brand's audience be interested in you?
Is it difficult to reach their audience without co-branding?
How trustworthy is your co-brand in the eyes of their customers?
What's missing in my co-brand that I can provide?
It is also recommended to consider non-profit organizations that are popular and trustworthy. This helps to boost your brand image as a socially responsible brand. Did you know that 85% of millennials have stated that they are more willing to recommend a brand that is socially responsible?
Building The Brand
Building a brand may seem daunting especially with limited resources but it can actually be affordable with these simple steps. What's more important is for the momentum to continue after, especially when the rewards may be slow to reap.
While brand building is a strategic and logical process, do remember to have fun with the process and be creative in the methods of putting your brand out there. If done correctly, you'll be able to make your customers avid and loyal fans of yours!