Startup companies face challenges that are different from those faced by established businesses, especially when it comes to marketing. One difference between marketing a startup and an established brand is that consumers are getting to know the brand story and the product simultaneously. Given that the product may still be in development, the marketer also needs to be agile and ready to respond to unexpected obstacles with an early startup marketing strategy.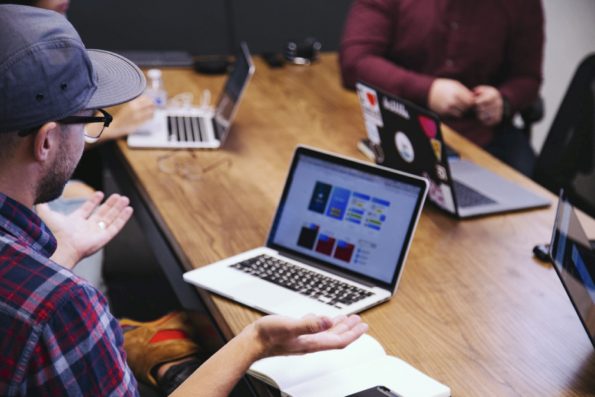 London-based entrepreneur Joseph Ashford Ellis knows first-hand the challenges and opportunities inherent in marketing startup organisations. His experience includes developing a marketing strategy, producing events, public relations, strategic planning, investment opportunities and crisis management. Ashford frequently shares insights with clients and other entrepreneurs on marketing strategies for startups.
Top 7 Marketing Tips for Startups
Build a Social Media Presence
A strong social media presence is crucial for just about any business, but it is vital for a startup. The right social media platform offers the opportunity to tell the brand's emerging story in "real-time" and in engaging ways.
Social advertising on platforms like YouTube, Facebook and Twitter offer precise targeting options. Social media a great place to build a community. By launching a small campaign, startups can inexpensively test a concept before investing in a full marketing campaign.
Know Your Ideal Customer
As mentioned, one strength of social media marketing is the ability to reach people who fit specific demographics and have specific interests. However, first, a marketer must identify who they want to reach.
Startup marketing can follow a different path. Larger brands conduct extensive market research, including focus groups, to get to know their target market. Smaller startups can gather similar information by forming their own focus groups, interviewing potential customers, informal surveys and researching competitors.
Knowing the target customer makes it much easier to create content, events and social media campaigns that meet the customers' needs.
Create Great Content
Content marketing is emerging as one of the most powerful tools in startup marketing.
"I believe that content, not advertising, is the future of marketing," said Ashford. "Today, companies and businesses have to deliver information to the customers and educate them about why your services and products are the best."
Publishing high-quality content allows startup marketers to guide their narrative. Consider leveraging the founder and team's expertise and sharing information that can make the reader's life easier or better in some way. Focus on establishing brand voice and thought leadership is priceless rather than sales.
Some benefits to content marketing include:
Building trust and credibility for the brand, company, founder and team.
By offering valuable insights and solutions, quality content also sets the foundation for a favourable relationship between prospects and the startup.
Search engines like Google aim to deliver quality content that matches searcher intent. When a brand ranks well, more potential customers or stakeholders visit the website.
Insightful content has a higher chance of "going viral" on social media, which also can help in reaching key stakeholders like potential investors, clients and partners.
Leverage Paid Ads Strategically
While startups primarily benefit from focusing on organic outreach like content marketing and social media, paid advertisements still play an important role. Instead of "throwing money" into advertising, plan how to best connect with any prospects reached.
Some funnel leads from ads toward mailing list subscriptions or content opt-ins offer a way to start a relationship. The ideal opt-in offer may be valuable content like an eBook that would only interest key stakeholders.
Build Relationships With Media
Digital marketing consultant Neil Patel reminds startup marketers not to overlook more traditional media outreach and public relations. Adweek reported that 27% of marketers consider earned media like coverage in a newspaper or trade journal more important than paid media like advertisements or owned media like the brand's website.
If something goes wrong that may damage the startup's reputation, having existing relationships with media professionals makes it easier to tell your side of the story and to do damage control.
"Through a well-crafted PR campaign, the reputation of a business can be improved or managed in a positive light," explained Ashford, an expert in marketing for startups and public relations. "With the rise of the Internet, it has become more and more important for businesses to ensure their reputation is managed as it is easy for honest businesses to be besmirched."
Consider In-Person and Virtual Events
"When used well, event management can be an effective marketing tool for companies of every size regardless of their industry," said Ashford. "A promotional event for a new product or service or even a business launch can really raise your company's profile. When done well, it can reach an unlimited amount of people."
While in-person events are not currently an option for many startups, virtual events like webinars and Ted Talk-style presentations offer the opportunity to reach potential customers within their homes and offices.
"Land barriers are no more, as businesses can communicate quickly in real-time via programs such as Skype," according to Ashford. "Video conferencing has been an invaluable tool for businesses as they can have meetings in the comfort of their office without having to travel far."
Find the Right Team
Any startup marketing tactics' success relies partially on finding the right team to develop the strategy and implement it. K4 Global offers startups access to the strategic planning that is essential when disrupting an industry and financial solutions.
"At K4 Global, we bring our team's expertise and passion to custom-designed investment opportunities in a wide range of industry sectors," said Ashford.