Keeping your employees happy helps them be more productive. Besides this, there will be less conflict in everyone's workday. Here are some tips on how to maintain a positive work environment for employees.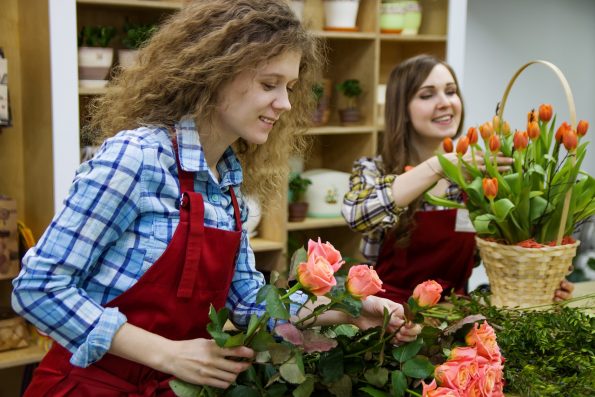 Let Employees Be Themselves
Being yourself is essential to your happiness and well-being. Employees who can't express their feelings in a healthy manner may feel stifled or threatened. For instance, rather than watching their every move, let them relax a little. As human beings, they need room to breathe. Consequently, inappropriate behavior is unacceptable. Further, you may need to teach them how to keep appropriate boundaries.
Encourage Healthy Habits
Employees who take care of their health on a regular basis are more likely to be positive and productive. For example, encourage them to get enough sleep, exercise regularly, eat healthy and take care of their mental health. Spiritual techniques such as prayer, meditation and yoga are useful to calm anxiety, ease stress, improve sleep and feel less depressed.
Get to Know Them
Getting to know your employees can help you understand them better. You can ask them about their future goals, what they expect from their jobs and anything else you'd like to know. The goal should be to get to know them so you can create a more positive work environment for them. Getting too personal is unethical, while it may be acceptable to be friendly.
Recognize Their Strengths
Everyone has specific strengths and weaknesses. Focusing too much on a person's flaws can make him or her feel attacked. Instead, if you feel like someone needs improvement, you can find ways to make this happen. For one, encourage employees to gain skills by taking classes, or focus on taking care of their health more. Try to pinpoint the problem, and find an ethical way to solve it.
Treat Everyone Equally
If one person or a small group of people is treated differently from everyone else, they'll probably feel threatened. For this reason, treat everyone equally by not getting too personal. For example, bullying and discrimination are never okay. Remember to be a good leader by living by the work environment rules you set for employees.
Incorporate Fun into Work
At first, having fun at work may seem counterproductive. In fact, employees are happier when they have a fun activity to look forward to. You can set aside some time each day or a few times a week for them to socialize and relax. Ideas for fun include letting them color in coloring books, decorate the office or play games, among others.
Have Fair Expectations
Although slacking off isn't okay, nobody's perfect either. Having fair expectations for employees' work performance and other factors can keep you from being overly judgmental. Always try to see the positive side of every situation and be patient, because employees need room for personal growth. Instead of complaining or yelling too much, find creative solutions to work environment problems. One goal of your company should be to keep employees happy.
With happier employees, your business has a better chance of future success. Besides this, you'll gain more respect for your positive attitude and empathetic feelings. Your business deserves to thrive, and so do your employees with a positive work environment.