If you have been working on your start-up business for a little while, you may be finding it hard to get the number of customers you were hoping for. There are lots of reasons this may be the case, but there are some areas of your business you can concentrate on to test what might be going wrong. If you are happy there is traffic coming to your website, you need to look at why your hits aren't converting to sales.
Customers come and go, no matter how hard we try to retain them. We will always need to invest time and money into gaining new customers. Marketing drives can promote our services or products. They lead customers to our website so they can order from us direct. The trouble is, sometimes customers don't order. So what can be putting them off?
Of the 4Ps of marketing, Price is often the most overlooked and the most under-researched by small businesses. Sadly, a lot of start-ups set their prices based on market competitors. This doesn't work because you are not your competitor. You are a unique business with a unique offering hoping to capture customers that may not be interested in your competitors anyway. To get ahead in business and secure your market share, you must offer something your competitors don't.
If you strip your pricing back to its bare bones, you can start to work out just how low you can go. The same process works to find out how high you can go. Determine what it is that differentiates you. Even if you are offering the same product, you cannot possibly be offering the same shopping experiences to your customers. Nor will the customer service be the same. You may be seeing a completely different demographic of customer to your competitor anyway. If you are selling your TVs on a luxury items website, you do not want to be pricing it the same as Bob does on his Discount TVs website.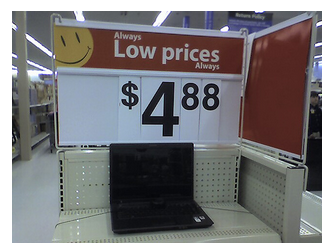 Get the pricing right – image from Flickr
You may want to experiment with price. The lowest price does often win out in the end. For some businesses in cd mastering services that can be the case. But often, it's how the customer arrived at that price that secures the sale. If they were offered a special discount for being your preferred customer, you have added value to the sale – the customer feels special. Bob didn't do that, so you won out in the end. Adding value can be more valuable to a customer than the sum of the individual parts. Throw in freebies, a reward, super fast delivery, frequent order updates. Anything at all that makes the customer feel they are getting more for their money with you than with Bob.
Lazy marketing and lazy sales processes can cost you customers. This is a highly competitive market, especially for start-ups with no reputation yet. Price cannot be ignored and should be regularly revised. Research prices frequently, and list what else you can offer for the price you want. Think carefully about who your customers are (or could be) and identify what they want from you.