Launching an online business is a lot easier than most people imagine. Sure, you need a lucrative concept that has the potential to create a good level of profit, but the process is very simple. As you will learn throughout the course of this article, marketing is big business at the current time. Thanks to Western governments offering incentive schemes, more companies were started in the last two years than at any point during the previous ten. That means there is lots of competition in almost every marketplace. The people who've started those firms understand that having a good online presence can make all the difference to their success. While some attempt to deal with that issue in-house, most understand that it is much better to leave it to the professionals.
Don't worry if you've never been involved in the business world before. We're going to make things simple for you by providing a detailed guide that anyone could follow. As we said only a moment ago, you'll be surprised by how straightforward the process can be. Nobody knows how long the digital marketing boom is going to last, and so you need to start work as soon as possible.
Coming up with your concept
While online marketing is a concept in itself, there is nothing stopping you from choosing a niche and focusing your efforts on that particular endeavour. You might like to concentrate on search engine optimisation, social media promotion or even creative content. Some people opt to specialise in lots of different elements. However, it's much easier to get things up and running if you provide a single service. While social media management could mean you get lots of clients, the amount they pay for that service will be much less than they might invest in SEO. You just need to look at your situation and work out which element of digital marketing will provide you with the highest profits.
Selecting your company name
In the marketing world, your company name plays a big role. You must show your clients that you are an expert in your field, and so your brand needs to have the wow factor. Spend some time considering which services you intend to offer, and then select your name accordingly. Presuming you choose SEO, you might like to call your company something like "Search King." You get the idea, right? The name you choose should tell potential clients about the services you provide, and it should also help to assert your authority within the industry. There are lots of marketing companies around at the moment, so yours needs to stand out from the crowd.
Gaining vital qualifications
Unless you have many years of experience in the marketing world, you're going to need some qualifications to help show clients you're capable of delivering. While some folks like to go the whole hog and get a degree from WestLondonCollege business school, you might find that shorter online courses suffice. It all depends upon how much you want to impress people. At the end of the day, reviews and testimonials from previous customers could be all you need. To get lots of those, you simply have to offer your services for free. After you have a good portfolio, you can start to charge.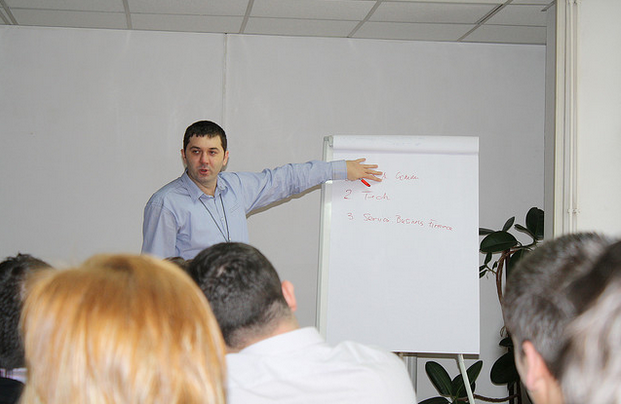 Building your website
All online marketing agencies need well-built websites. You will never convince business owners that you can help their brand if your domain is less than perfect. Presuming you don't have a background in web design, you will need to employ the services of a specialist. That is going to cost a lot of money, but it is worth the investment. Just search online for relevant companies until you find one that seems to be on the same page. You will then need to discuss your requirements with the design agency before agreeing on a price. It's always a good idea to get multiple quotes. That way, you will have some ammunition for negotiation.
Employing staff
During the early stages of your new company, the last thing you want to do is employ a large team. For that reason, it might be sensible for you to consider outsourcing options. Freelancers can handle most of the tasks performed by online marketing agencies. Opting to take that route might mean your profits decrease slightly, but you will be in a much more secure position. If all goes well, you can look at employing people on a full-time basis in the future. Using freelancers means you aren't tied into a contract, and you can withdraw work at any time. Once you employ people directly, you have certain financial obligations.
Promoting your company
You can't expect business owners to pay you to advance their companies if you don't know how to promote your brand. You need to use all the techniques available to ensure your marketing agency gets seen by the people who matter most. That could mean you have to pay for a long and expensive Google Adwords campaign. Thankfully, there are lots of guides online that show you how to get the most for your money. However, you should understand that already. Promotion on social media is also a good idea, but you shouldn't overlook real-world techniques. One of the best ways to make a name for yourself in this industry is to help local business owners. Pay to have some flyers created, and then drop them through the doors of all companies operating in your area. You can offer special discounts to those in your home town. Word of mouth recommendations can make a big difference, even when most of your trading is done online.
So long as you follow that online business guide, you should soon be ready to start making a mint. Just remember that the quality of your work is vitally important. Never promise something you can't deliver, and always be upfront and honest with your clients. When all's said and done, marketing is an art-form that you need to master before launching your brand. That said; it's certainly not rocket science.