Networking and event planning is a big part of growing your business and ensuring that it stays on the right track to success. Without this, your business may never get past the early startup days.
An important part of networking and successfully marketing your business is to hold business events. This might be an event for your team and other like-minded people, or a promotional event to showcase your business to the press and the local area.
It can be hard to learn the skills it takes to successfully put together an event. Below you can find a few of the top tips of things to avoid at all costs when planning your first business or Christmas event.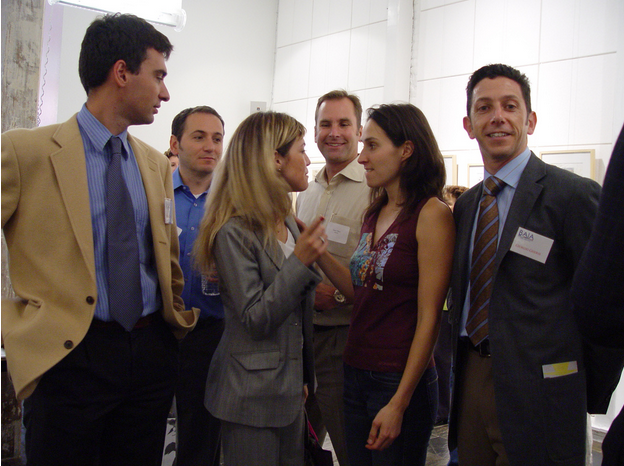 image – Flickr

Misjudging Your Budget is one of the biggest mistakes when you are planning your first business event. Overspending could lead you to take on big losses at an important stage in your early trading months but not spending enough could be disastrous.
If you have invited a lot of people, you need to ensure that you have worked out your budget and put aside enough to ensure that the event goes off without a hitch.
If your event is a Christmas themed party or networking event, then you should also consider how you can create a good, festive environment on a budget you have set out. Consider some decorations and festive canapes to set the mood perfectly.
You can create inexpensive, but classy looking food and drink on a budget, just ensure that you take the time to plan correctly in the early stages.
Promotion for your event is where a lot of mistakes happen. You should be thinking about this well in advance of your event, so that you have enough time to plan what materials and products you will need to assist you on your day. You could use anything from promotional materials on the tables at your event to plastic key tags to promote what you do.
Ensure that you have plenty of business cards scattered around and that you physically hand any promotional leaflets or cards to your guests when you are chatting to them. They are more likely to keep hold of them and remember them.
Not Enough Qualified help can ruin an event. If you don't have enough people helping, this will mean that you need to do everything yourself and could miss out on networking time. Learn how to delegate your responsibilities and ask for help when it is needed.
Inviting The Wrong People can often be detrimental to the event itself. Think about who to invite and why you are inviting them. Never invite people just to build numbers, everyone at your event should be there for a clear and concise reason.
Taking A Chance With Health and Safety is just asking for trouble. You should look into all health and safety rules and consider food safety basics if you are preparing anything yourself or having staff help you. The last thing you want is your guests coming down ill after your event and tracing it back to you!