In honor of this week's International Women's Day, we are republishing some of our most poignant The Startup Magazine articles by female contributors. The following on gender roles in the startup community was written and contributed by Marina Sarkisian.
---
Thursday evening. Crowded venue. Free Beer. Hand shakes and visit cards. Standard procedure in the London Tech scene. One of the numerous networking events you have to attend, although you know in advance it won't yield much. Too many people. Hard to spark a meaningful conversation. I'm scanning the crowd to find an interesting person to talk to. Finally, I dive in, reaching out for a first handshake. He's a program manager for a renowned international accelerator. Our conversation is animated. Taken by the debate, neither of us realises the event is over. Exchanging our last thoughts on our way out, my interlocutor pauses. Exhales. And in attempt to share his overall positive experience, says "I don't know whether I should hire you or kiss you?"
Since I moved to London, twelve months ago, networking events have been an incredible way to meet people from the tech community. As a newbie, it considerably helped me figure out the London startup ecosystem. But networking has also turned into a constant reminder that, as a woman, I'm subject to different rules in the professional realm. The above experience is only one among tens of others, ranging from a business meeting that is sneakily turned into a date, to a total ignorance of my input in a conversation. I've seen and read enough to know that this is not a product of any sort of exaggeration (as women are often accused of when calling out on gender discrimination).
My Problem?
As many women, I have thought for a long time that I was the root of the problem. Fearing that my appearance was too feminine to be taken seriously, I strived to make my wardrobe more 'professional'. I put away my skirts and high heels and put on sneakers and loose shirts, hoping it would create a diversion from my physical attributes. To improve my assertiveness, I consciously removed "Just", "does it make sense?", "I'm sorry, but.." from my oral speech. Which, in turn, cost me to come across as "arrogant". I worked on developing a stronger handshake and even indulged to using nasty tricks such as the "boyfriend shield", to keep encounters strictly professional. Nothing changed. To my great disappointment, Sheryl Sandberg's advice to "Lean in" only seemed to work only for her.
Every woman has had to face such situations at least once in her professional career. Ranging from a simple comment to more serious harassment cases, most women have had to deal with the unwritten rules of workplace navigation for females (rules that we haven't written or chosen). Even in work-related encounters, women are constantly pushed back into their gender roles rather than appreciated for their intellectual/individual contribution.
Gender Reality
This lesson, I've learned it the hard way! Yes, all human interactions come down to the smallest common denominator our societies are founded on — gender. In fact, it's not such a big deal, in itself.. The problem rather lies with the connotations assigned to both genders. The problem is not whether our various attributes make us naturally equal or not. But rather, the meaning behind belonging to one or the other faction.
Political action to tackle this imbalance has resulted in punishments and rewards to regulate behaviour in the workplace. These measures, or quick fixes haven't done much to improve the gender equilibrium. Because, in parallel, women, have been asked to understand and internalise male values in order to perform at their job. While such policies were designed to give more room to grow for women in the job market, on the ground, it was a whole different story. And this outcome was expected. Just as any substantial change, a shift in the mentality is required. And it starts with a cultural re-definition of what is means to be a woman – or a man for that matter. This hasn't happened, yet. And the lack of real debate (instead of virulent finger pointing games) is detrimental to both genders.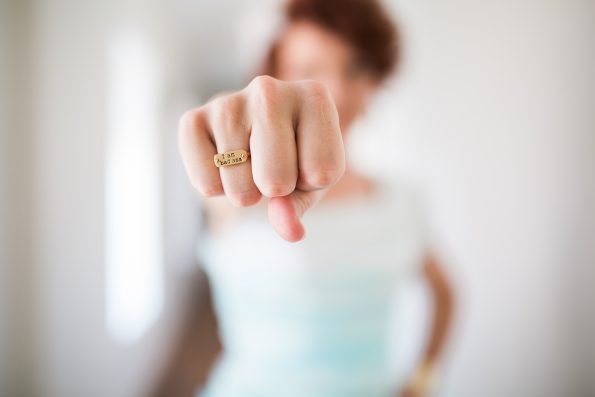 Roles in Startups
At present, in the startup environment, over promiscuity and blurred definition of roles within the business contributes to further blending current gender boundaries. This messy, chaotic and hectic environment — often pushing its species to collectively turn on survival mode — has my hopes high when it comes to redefining genders. Modern entrepreneurship is not about building businesses for pure capitalistic purposes. Starting a venture has become intricately linked to one's level of passion and expectations from life.
Gender Innovation
It's not a coincidence that most venture capital assess the team as one of the major variables injecting money in a startup. Culture is today a feeding vein of success for a young business. And those that are creating it have an opportunity not just to define the lighter aspects of company culture, like whether or not there are 'beer Fridays' or a ping pong table in the kitchen, but what ideas are associated with men and women in the workplace. Doing so will allow both what is accepted and expected from both genders to become more 'open' and fundamentally, more accommodating of that the fact that we are all humans. And that despite our anatomical differences, our complex personalities transcend gender.
This will help create an environment where a woman can express her views in a way that is bold but not be perceived as 'bossy' and a man can openly express his feelings without being deemed as 'weak'. An environment where a man will not be hesitant to deliver bad news to a woman because 'she might cry' and a woman will not expect that she shouldn't openly confront a man and tell him he is 'wrong' because it might injure his ego. Where openness, empathy and understanding for both genders are granted, the world's growing community of innovators don't just reinvent products, but widespread culture.
Guidance for Males
This is a call, to all my male counterparts — since statistically there is a higher chance you're the founder. Next time I ask you for advice, please don't tell me to hurry up to start my business, as my biological clock is ticking and don't look at me disapprovingly when I ask your opinion several times. But rather understand that I'm different, and this is in your best interest. Create a culture where both genders don't give into stereotypes, but rather track and understand bias in order to overcome them. Figure out who's good at what and treat each other according to their individual strengths and weaknesses.
Is this article helpful? Please provide comments and feedback.