At this point, you probably don't need anyone to explain why you need a good LinkedIn company page or a fleshed-out Facebook business profile. The benefits of appearing on the world's top B2B social media platforms are self-evident. Ditto for the benefits of prominent listings on popular business directory sites like Yelp and YP.com.
What to include on your high-profile professional pages is another matter. If you can do these seven things while building your business directory listings and social media profiles, you'll find yourself on solid competitive footing.
Recount the High Points of Your Company's History
Your company's history is interesting — really! There's no reason not to share it with the wider world, starting with your company profiles.
You can delivery your company history in standard prose, a multimedia timeline, a video or animation, or any other method you think will resonate with your audience. Your creativity will be limited only by the medium: Basic directory sites are pretty restrictive, but mobile-friendly social sites are a different story.
Include Key Information and Social Media Information
If prospects can't learn about and reach you, how can you expect them to follow up? Include as much information as possible in your social profiles and directory listings. This David Janeson Crunchbase profile, for example, includes associated company name, location, website and comprehensive bio. Create professional business listings that literally have nothing to hide.
Don't Be Shy About Past Wins
Outright bragging isn't a good look, but neither is tight-lipped meekness. Walk the line with assertive, if measured, mentions of past wins. For a smaller company, that might mean listing out prominent investors or fundraising hauls. For established companies, the mere mention of an uncontroversial truth might be enough — Boeing's LinkedIn profile casually reminds visitors that the company is more than 100 years old.
Post Eye-Catching Media, If Permitted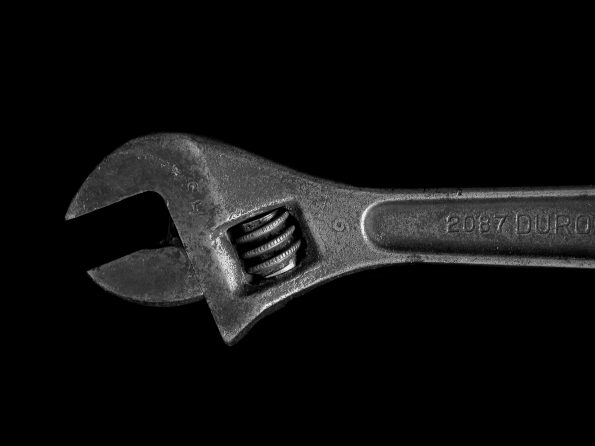 A compelling background image goes a long way with curious prospects, especially those who haven't heard of your company before. Once you have their attention, the rest of your solidly built business profile can do its work with less urgency.
Keep It Concise and Punchy
No one likes a droner. Keep your business profile and directory listing prose short and snappy. Every sentence should have a purpose; every word, a meaning. If you're the long-winded type, feel free to direct visitors to your company blog or YouTube channel.
Place an Unmistakable Call to Action
The end of a business description is the perfect place for a clear, if measured, call to action. Make sure first-time and returning visitors alike know that you're open for business. Leave no ambiguity about what you want them to do — nor how they can make it happen from wherever they're sitting or standing.
Accurate, Up-to-Date Information
Remember that compelling company profiles aren't set-it-and-forget-it calling cards. They're living, breathing snapshots of your organization at a given moment in time. Return regularly to each public profile and confirm that it remains completely accurate and up to date. If your physical address changes or your firm notches a new round of funding, you'll want to reflect the change as soon as possible.
Are You Listed in the Right Places?
How many online business profiles does your company have? Chances are good that it's not nearly enough. Many well-trafficked websites harbor valuable information about companies large and small — including, in all likelihood, your closest competitors.
Go beyond the usual suspects — LinkedIn, Yelp, Better Business Bureau — and get your company seen by as many prospects as possible. Your sales team will thank you later.