Improving the workforce is a top priority for most companies, and evaluating the latest workforce management trends might allow them to achieve this goal. While the arrival of coronavirus and its consequent workplace disruptions might seem like the main contributing factor, new trends are also shaped by younger generations entering the workforce and demanding a different set of priorities, with different working models and solutions being a common theme.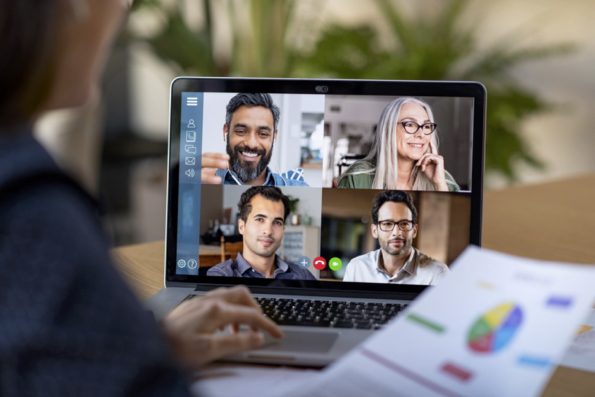 As the quality of your workforce directly affects your business's bottom line, following the newest tendencies seems like the wisest option for achieving success. However, you might want to consider the following workforce management trends before making any changes or updates to your business model:
Supporting remote workers
The emergence of the coronavirus pandemic forced most companies worldwide to suddenly adapt to an entirely different way of working and has significantly impacted workforce management trends. While many businesses relied on a physical presence in order to manage and observe employees before the pandemic, working from home has now encouraged organizations to find more efficient ways of supporting a remote workforce in an effort to achieve future growth and success.
In turn, robust workforce management software systems have suddenly gained popularity. Although some companies have already used similar software to help manage their employees in-office, the shift to remote working and hybrid working models made employee management software a necessity in 2022 and beyond, allowing businesses to monitor employee performance, generate future forecasts, or even improve communication with their employees regardless of their location.
Employee health and well-being
While employee health has been a growing trend for several years, employees will now expect their physical well-being to be prioritized more than ever as many businesses begin transitioning back to office work. This is especially true in the US, where over 45% of workers are concerned about their safety in the workplace, even with vaccines being largely distributed.
However, the physical health of their workers is not the only thing companies should focus on. As a result of COVID-19, a growing number of employees have been feeling more isolated, lonely, and stressed than before, significantly impacting a number of businesses. To that end, companies should prioritize their employees' mental and emotional health in 2022 as well, by providing more flexible schedules, offering assistance programs, and normalizing conversations about mental health.
Contractor workforce solutions
In countries like Australia, on the other hand, companies have been struggling to manage their contingent workforces effectively and compliantly in recent years, an issue that has only been highlighted during the coronavirus pandemic. The complexity of law and regulation compliance combined with the growing need for highly skilled contractors called for a more efficient solution.
For that reason, employers are now turning to professional contractor workforce solutions in Australia in an effort to achieve a competitive advantage by managing the quality and efficiency of their contingent workforce, while reducing costs. Such experts allow companies to attract and retain top talent, guarantee proper vetting and compliance, and ensure a more streamlined approach to management, thus helping to reduce risk and improve their workforce management efforts come 2022.
Increasing employee engagement
Referring to the extent of the employee's commitment to the company they work for and the job they perform, employee engagement is a crucial contributing aspect to the overall efficiency and success of a business. The more driven, passionate, and determined the workers are, the higher their performance will be. However, this is another area where the COVID-19 pandemic had a significant impact, causing a decrease in employee engagement and the consequent hindered company performance in many industries.
And even though engagement might be stabilizing at the moment, businesses that are hoping for optimal performance, growth, and success in 2022 have to be proactive about employee engagement now, whether that means offering constructive feedback, awarding achievements, improving the company culture, modeling core values, or even prioritizing better work-life balance.
A focus on inclusion and diversity
Even though diversity has been an important topic in many industries for decades, it has now become a priority for most business leaders, particularly as the Black Lives Matter movement gained international attention. Employees are now significantly more likely to opt for work environments that reflect their personal values and beliefs, and a workplace that isn't inclusive simply won't be enough anymore.
While diversity represents the demographic of your workforce, inclusion emphasizes the value of diverse perspectives and how well they are integrated into the business. These two aspects are closely related and need to work in conjunction, not only in order to attract and retain prospective young talent, but also to improve your business through the engagement and innovation caused by a multitude of different viewpoints.
Evidently, the COVID-19 pandemic has had a noticeable impact on employee availability, productivity, and different working models. But as the workforce is slowly shifting towards younger generations, an improved employee experience is now at the forefront as well, giving rise to a number of important workforce management trends to look out for in 2022.