Working from home, remote working, telecommuting — these are the terms used to describe what would seem to some to be an ideal work situation. It's the office worker's dream to work from home: not having to get up at the crack of dawn every morning to commute to the office, not having to spend a small fortune on office attire, no traffic jams on your way to work, not having to deal with co-workers that you may not get along with, no sitting in a fluorescent-lit cubicle during most daylight hours, and no jostling for space in crowded cafes during your lunch break.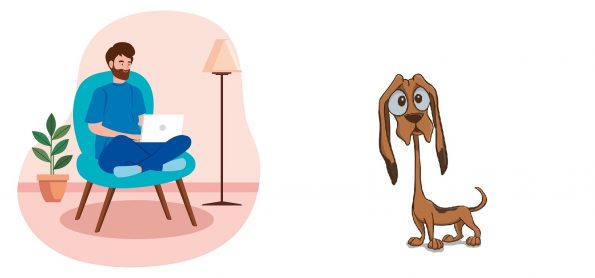 Back in 2019, before the outbreak of the COVID-19 pandemic, this was already the reality for about 5 million workers in the US. However, according to Stanford University economist Nicholas Bloom, the pandemic has caused an incredible 42% of workers in the US labor force to be now working full-time from home.
As time has passed, however, and those workers who have the ability to work from home — mainly professionals who can carry out their jobs almost entirely on laptops — and have settled into the "new normal" of their workday, issues have begun to arise. For some, the dream of working from home isn't what it's cracked up to be, after all. A continuous practice of working from home will have its own negative aspects in the long run.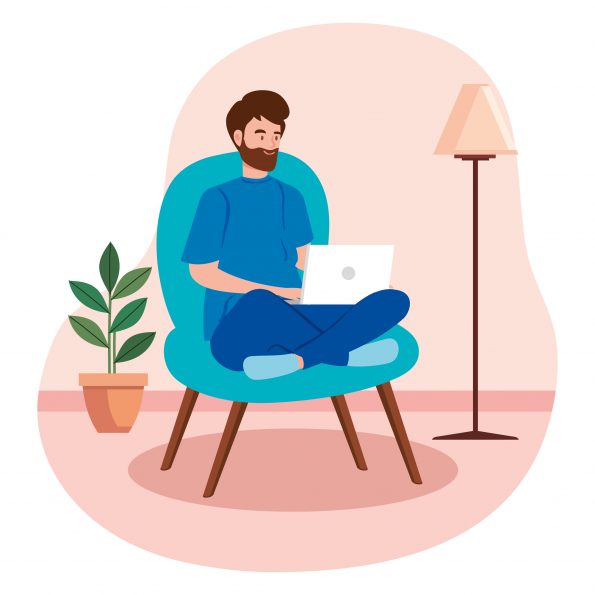 These are just some of the issues that have arisen from the new shift to working from home:
Deterioration of meaningful work relationships
According to a Gallup study, daily interactions with co-workers are strongly correlated with engagement and job satisfaction in the workplace. When employees mostly work from home, this crucial element is taken out of the equation, leading to feelings of isolation and anxiety.
Humans are social creatures after all, and working remotely can make employees feel disconnected from their work, and can lead to an overall deterioration in the quality of their work. The lack of interaction with co-workers can also stifle creativity, and reduce the feeling of cohesiveness within a team.
Employers need to watch out for red flags in this regard, and take measures to counteract these issues that can come up with remote work, such as scheduling daily or weekly check-ins, and setting up regular video calls between everyone in a department.
Distractions

When there is no delineation between work and home life, potential distractions can often crop up. Your kids are on school holidays, or you have toddlers, and they don't understand why you are home but ignoring them. Then there's always the temptation to watch "just one more episode" of your favorite Amazon Prime or Netflix series. Your spouse, partner or significant other wants to talk. Or you find yourself thinking you'd rather do the laundry/do some gardening than settle down at your desk. Or your dog needs a walk. The list goes on.

It is important to manage your time, and set ground rules for others in your home that work hours are work hours for you. Having a separate space to work in can help too. And babysitters. If all else fails, you may have to work at night after the kids have gone to bed.
Workspaces encroaching into home spaces
If finding the space to work at home is a challenge, you are not alone. A Nulab survey found that only about 29% of people working from home have the luxury of a home office setup. What about the others? 28.5% of respondents say they work from their master bedroom — hardly an ideal situation, and certainly not conducive to separating work from home life.
The Division of Sleep Medicine at Harvard University states that "keeping computers, TVs, and work materials out of the room will strengthen the mental association between your bedroom and sleep." Meaning that it can become more difficult for you to find restful sleep in your bedroom if your brain thinks you are still in a work environment.
The rest of the respondents reported that they have to make the best of working in the living room (19.9%), guest bedroom (6.5%), kitchen (3.9%) or basement (2.2%). Other areas included a child's bedroom, outdoor or other areas in the home.
Increasing the income inequality gap
The more educated, higher-earning workers are more likely to work from home, and they are continuing to get paid, grow in their careers and develop their professional skills. Those unable to work from home, however, can face bleak prospects for career advancement if the nature of their jobs make working from home impossible.
These marginalized workers are in healthcare, retail, transport and services. During extended workplace shutdowns, they are being left behind in almost all aspects — salary, career progression, skills development.
Yet, these are essential workers who make up the backbone of local economies, which will likely stutter or even grind to a standstill without them, so companies need to make sure that these employees are looked after as much as possible.
Growth of city centers will slow down
With the increase in employees working from home, the demand for office spaces and commercial centers will inevitably decline, resulting in a knock-on effect for ancillary businesses that serve the people that once came in to work in them. City center restaurants and cafes, bars and shops have started to close down, and this will create many long-term considerations and issues for town and city planners.
Elements like social distancing in mass rapid transit systems and highrise elevators will have to be factored in — how do we get millions of office workers in Tokyo, London or New York to work on time if social distancing were to be strictly enforced?
It is not only this pandemic, but the need to be prepared for future ones that makes economists like Harvard's Bloom predict that on the flipside, there will be a resulting boom in suburban and rural commercial centers with much less density to cope with social distancing, which could lead to the overall demand for office space in these areas.
Instead of high-density skyscrapers, which have been the dominant trend in cities for the last four decades, "COVID-19 will drastically shift the trend to industrial parks with low-rise buildings," says Bloom.
So, if you are a company planning the future of your headquarters, you should be looking to the suburbs.