Working for a bad employer can have a negative impact on your morale and your professional performance. From knocking your confidence to limiting promotional opportunities, being stuck working in a negative environment can affect your financial status, as well as your well-being. So, how can you avoid accepting a role that will leave you feeling demotivated and unappreciated?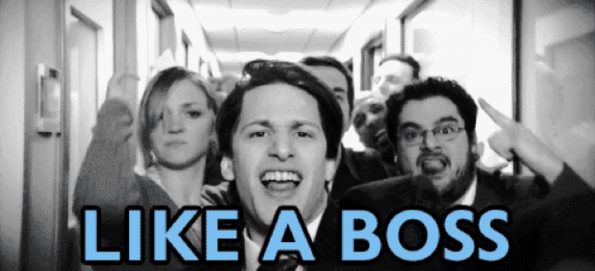 To find out, take a look at these four ways to identify a bad employer now:
1. The Parameters of the Role are Unclear
If a potential employer can't tell you exactly what your new role includes, take it as a warning sign. Either the company hasn't taken the time to establish what duties the role involves or they're keeping this vague so that they can assign you more and more responsibilities without increasing your pay.
2. They Have a Bad Reputation in the Industry
Use your professional network to undertake due diligence on a company before you decide whether or not you want to work for them. If numerous people have had bad experiences with a particular firm, it's a good indication that the company isn't a good employer. While you can't rely on hearsay to make your career decisions, a company's reputation as an employer tends to provide you with valuable information that can help you to make the right choice when you're climbing the career ladder.
3. Look at Historical or Current Legal Action
If a company has faced numerous lawsuits from previous employees, it's a definite sign that something's going wrong. While it's not unusual for employees to enforce their legal rights, an employer that faces repeated claims for discrimination, unpaid wages or wrongful termination may not value their staff very highly.
If you're stuck in a role with a bad employer, don't hesitate to seek advice if you feel your rights are being infringed. With legal advice from employment attorneys Baird Quinn, you can take action over wage theft in Colorado, sales commission disputes, unpaid bonuses and a variety of other employment issues. Of course, avoiding an employer that treats its staff in this way is always a top priority but standing up for your rights is a critical way of ensuring that bad employment practices don't continue.
4. The Recruitment Process is Unprofessional
If a company appears unprofessional during the recruitment process, don't expect things to improve once you start working there. All businesses should treat potential new hires with respect and consideration, so don't accept anything less. If a company doesn't contact you when they say they will, doesn't allow you to interview with your potential new manager, or can't provide reasonable answers to your inquiries, you may want to consider looking elsewhere for a job.
Finding the Right Employer
Interviewing for a new job can be nerve-racking but look on it as an opportunity to determine whether you really want to work for the company. Sadly, there are plenty of bad employers out there but, with the right research and interview skills, you can find the employers that treat staff fairly and value their teams.