As globalization takes place, companies worldwide are looking for new opportunities to expand their business. Most of them would like to:
find global partners or distributors
some want to break into new markets
others want to outsource part of the production process
The list goes on. But finding global partners can be a challenge when you don't know where to look for them and how to reach them.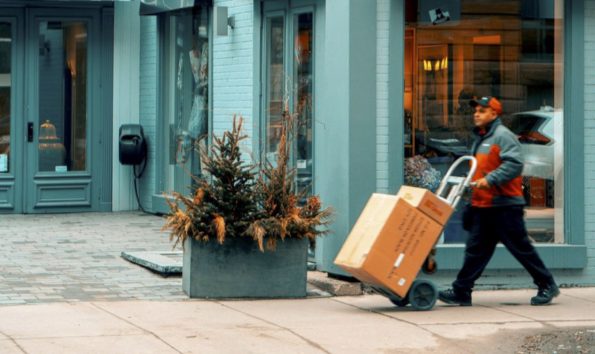 Global forwarding alternatives come into play here. Global forwarders can help you navigate this complicated landscape by providing an access point into worldwide trade that is not directly connected with your country's government (e.g., embassies) or affiliated with any global company (e.g., DHL). Thus, global forwarding is required for international businesses and individuals who want to ship packages or cargo from one country to another.
So how do you go about finding the global forwarding company that best suits your business?
Choose a global forwarding company by industry
If you are in global trade, then global forwarders can be divided into three main branches: ocean freight forwarders, air cargo forwarders, and customs brokers. Ocean freight forwards handle shipments between continents by ocean shipping while air cargo forwards manages shipments by plane(s).
On the other hand, custom brokers offer both land and sea services, but their primary role is to prepare documents for shipment crossing either border or bridge, which allows for clearing customs more quickly.
Consider geographic location
Choosing a global forwarding company might depend on a few factors, such as where you are based, where your customers and global partners are, or where global trade activities occur.
For example, if most of your global partners are in the United States, then it would be logical to select global forwarding companies located there so that they can act quickly on your shipment requests.
Check customer reviews online
It is beneficial for custom brokers. They often deal with international legalities, which means that their reputation can be crucial when resolving disputes between countries after conflicts arise. Consequently, most global forwarders have high standards for selecting clients they believe will turn into long-lasting relationships.
So before making any decisions ask around about global forwarding companies – whether they're people you know or global forwarding companies you come across online.
Always ask for a quote
When searching global forwarding alternatives, it is best to ask them for quotes and compare them with others received from global forwarding companies of your choice. Remember that the cheapest option isn't always the right one, so be sure to find out what each global forwarding company offers in addition to lower prices when looking at their rates.
This way, you will avoid surprises in the future when selecting global partners or distributors – not to mention finding global trade opportunities when dealing with global forwarding companies all over the world.
Check websites
It is also a good idea to check global forwarding companies' websites. Check what global forwarding services they offer and how much each one costs. You should also check that the global forwarding company you are looking for doesn't only operate in specific regions or countries; it would be preferable if they operated on every continent, including Antarctica (the North Pole may not be accessible via global forwarding)
Contact them telephonically
You can ask the different global forwarding companies some questions over the phone or through email to ensure your intended forwarder is accurate and reputable. Ask them about their global service, how long it takes to deliver goods, whether they provide storage facilities, warehousing facilities, etc., and how they deal with global customs.
Size and scope of operations
Global forwarding companies vary from a few thousand square feet for a small global forwarding company to millions of square feet for a global logistics operation. Smaller global forwarding companies may offer more personalized services because they have fewer overhead costs associated with managing global supply chain operations.
Larger global forwarders have economies of scale that help them reduce their overall cost per unit and provide better quality control across the board as they manage many different shipments. However, as the size of global logistics company increases, so do transportation rates, making it easier to sort out your global forwarding alternatives.