Finding top talent is not easy, but it doesn't have to be difficult either. Discovering the top talent in your industry and recruiting top talent to your startup can mean big success in your business.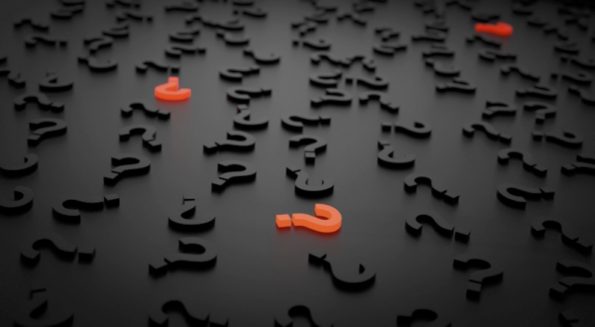 With these tips, you can find the right people for your company and make sure they are happy with their roles so that all of your hard work pays off.
Get Familiar With Top Talent
Know your industry's top talent. Who are the most highly recruited people in your field? What makes them so sought after? Knowing these things can give you a competitive edge when recruiting for your company.
Hire The Best Recruiters
Hire the best recruiters to find candidates for your open positions. Organizational goals, work culture, and salary levels should be set before going out into the market, as this will make it easier to determine what type of candidate is needed. Look at other companies that have been successful with their hiring practices; they will provide insight into creating an effective search strategy and getting ahead of competitors who may also be looking for new hires. It's important not only to hire talented individuals but hire the type of talent that will best fit the positions available.
Qualities for Finding a Top Candidate
For some companies, having an MBA or advanced degree is important, while others may want someone who has previous experience working at similar jobs to those they are hiring for. There is no one-size-fits-all measure when it comes to recruiting new hires, so be sure to find out what your company wants and where you need them most before searching outside sources.
It can also help if recruiters take cues from managers on how their current workforce performs, as this will provide insight into personality types and specific skill sets needed. Recruiters should never underestimate the importance of personal relationships with candidates by establishing rapport through social media channels like LinkedIn.
Embrace Talent Management Platforms
Talent management platforms like High5 can be helpful for building a strategic pipeline of talent. These tools allow recruiters to track application activity and candidates from start to finish–from sourcing through the entire recruitment process until onboarding is complete. You can visit their website here: https://www.high5hire.com/.
A company's culture plays an important role in whether they're able to attract top-level talent. If your team has this down pat, it will make filling open positions easier as time goes on because people are attracted by high-performing cultures with clear expectations, which closely match what you are looking for when recruiting top talent.
Be Clear With Communications
Communicate clearly about what you need. This includes explaining why you need someone to fill a certain position and how the role fits into the big picture. The more information you provide upfront, the better the chance candidates will be interested in applying.
Offer Incentives
One way to get attention from potential employees is by offering them something they want or need as an incentive for joining your team. For example, a new and innovative startup might want to give full tuition reimbursement for courses related to STEM fields. Whether it's paid time off or tuition reimbursement, there are many benefits you can offer that will attract the best when recruiting top talent.
Commit to Innovation
A great way to recruit talented people is by highlighting your commitment to innovation as it reflects on what they do every day. If you speak about how exciting and rewarding a career at your company would be, potential candidates may find themselves interested in pursuing an interview opportunity. Some companies are even known for having an open-door policy, allowing anyone to bring up a concern or idea.
Get the Word Out
You might also want to think about what your company does as well as the history behind it. If you're in the hospitality industry and we're just awarded Forbes's "Top Company Cultures for Women" award this year, that's something worth mentioning on your careers page! If you are making innovative advancements in science and technology, recognizing those achievements is important too. There is no one-size-fits-all solution when recruiting top talent; each person will have their reasons for joining your team, so be sure to highlight anything that may appeal specifically to them.
Talk to Others In Your Industry
They may recommend potential candidates that they've worked with in the past and can refer them directly if your company is interested. This saves time because there won't need to be any interviewing or vetting of job seekers happening on your end; it's all going smoothly between two contacts who are already familiar with one another.
Look outside the industry bubble too! You don't have to look solely within the confines of what is most popular today–there might just be a diamond waiting for you somewhere else, like an engineer whose skill set matches up well with yours but has never sought work in startups before. And this person will recognize that working for a small company is different than working for the Fortune 500.
Don't be afraid to try new things! You might have been doing something successfully in your past, but that doesn't mean it's not worth testing out some other options too. You may be used to using video resumes or job postings exclusively and then learn about another type of candidate coming from an entirely different background who has never heard of these types of listings before. In this case, they will need to know more information about what this process entails.
Remember that no matter how many people you interview, there will always be candidates who could potentially bring something special that complements your current team members' strengths. Don't feel like you can ever really say you've found the best person for the job until you ask someone else. When recruiting top talent, there will always be candidates who could potentially bring something special that complements your current team members' strengths.