Because Guernsey – like all of the other channel islands – lies outside of the United Kingdom, shipping freight there is not quite the same as it would be to places like the Isle of Wight, for example. In fact, Guernsey is officially classed as a dependency of the crown. This means that exporters don't have to deal with all of the officialdom they would if they were shipping goods to France, just 30 miles away. However, this doesn't mean that because the island is outside of the European Union that no export regulations are in place. Read on to find out what you need to know about shipping commercial freight to Guernsey from the mainland.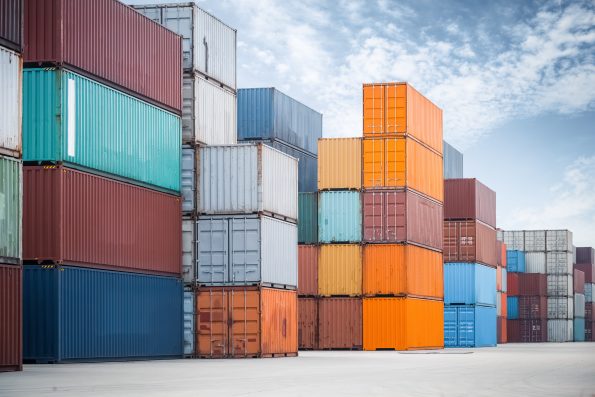 Expertise With Speedy Deliveries
To begin with, there are frequent ferries running back and forth from the UK mainland to Guernsey that exporters can make use of. The best way of doing so is to procure the services of an experienced freight forwarding company. According to Barrington Freight, one such firm that is well-versed in arranging freight from various pick-up points in the UK, the role of a freight forwarder is to ensure goods get to their departure port on time and for them to make their onward journey to their final destination as soon as they arrive in St Peter Port, Guernsey's principal harbour. 
This takes knowledge of all of the ferry operators as well as the local distribution and logistics firms. Guernsey's road network is small and winding in many places so you need expert knowledge, especially when shipping larger cargoes to the island. Furthermore, any good freight forwarder will help you with any temporary warehousing arrangements you might need once your goods arrive in Guernsey, perhaps because they will be split up into separate consignments there.
Although you won't need to prepare European Union-style importation paperwork for your commercial consignment to Guernsey, this doesn't mean exporters don't have to make declarations. In the UK, all shipments will be checked prior to their departure from British ports. So long as the goods are legal to ship, customs officers will allow them through but only if they have the appropriate paperwork.
Preparing such documentation prior to a shipment being arranged takes time and effort. Most forward-thinking British exporters, therefore, get a customs clearance agent to oversee these sorts of matters on their behalf because it usually means there are no hold ups with the goods being cleared for their onward journey to Guernsey. Note that even posted parcels to Guernsey must be accompanied by a CN23 customs declaration if they are over £270 in value regardless of whether they are a gift or constitute a commercial order.
Low-Cost Freight Shipping to Guernsey
Although a good freight forwarding operation will be able to have your shipment taken to Guernsey by air freight, the lowest cost option is to choose groupage. This means that your shipment will be grouped together with others heading to the island so that the transportation costs are shared. Since multiple seaborne commercial consignments go to Guernsey every day, this is a quick, efficient and cheap way of getting goods to the island. Groupage shipments are split up on arrival and delivered individually, which improves the efficiency of shipping commercial freight.