The life of an entrepreneur can be exciting and filled with ups and downs. While certain aspects of setting up a startup can be exhilarating, especially in the early stages of the business, there are also plenty of bumps along the road, big and small.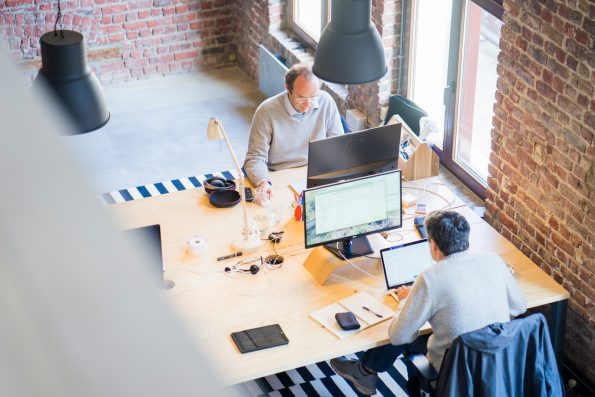 If you are planning to start your own business, then there is a good chance that you are prone to failure. So, before you start your startup and invest your time and money in it, you have to ensure your startup does not fail. Here are eight startup tips to keep your startup alive and kicking.
Build a healthy support network
Any entrepreneur who has faced failure or encountered challenges along the way knows how important it is to have a good support network. A good support network can give entrepreneurs the encouragement they need to continue with their business. It can also help them bounce back after encountering failure and other challenges along the way because they know that they are not alone in this journey.
Having a support network will come in handy, especially during those difficult early days of starting a business when one is more likely to feel alone and discouraged. At such times, it helps to have someone who can encourage them and make them feel like they are not alone on this journey.
Develop a business mindset
A business mindset is a set of skills and knowledge that enables you to succeed in business. It is what separates successful entrepreneurs from the rest. If you want to develop a business mindset and are worried about making poor choices for your startup, getting a General Master of Business Administration Degree can be a smart decision. By making this move, you will gain valuable insight into business strategies, learn how to take advantage of emerging trends, and mitigate the possible risks.
A business mindset helps you make decisions for your startup and gain an edge over your competitors. Having a business mindset will help you achieve your goals faster and make you more competitive. Nothing is impossible if you follow great startup tips and approach problems with the right mindset. 
Focus on marketing
Marketing is a vital part of any business, and the sooner you get started, the better off you will be. Marketing will help your business stand out from others. You could have the best product on the market, but if no one knows about it, then no one will buy it. So you need to start building that brand image right away so that consumers know who you are and what you are all about. The key to successful marketing is attracting customers and investors to your business through a variety of means, including print ads, website design, public relations efforts, and many other techniques that can attract customers to your business.
Choose a unique brand name
A good startup name should be easy to remember, short and unique. Startups that are named after their founders sometimes do not succeed. If your startup's name is too technical or complicated, people might not understand it, which may make them less likely to use your service or buy your product. The name of your company should evoke an emotion or spark a feeling. It should be unique and memorable so that customers will not forget it easily. Be sure to check for domain availability before you choose a company name. If the name is already taken, add an adjective or verb to differentiate it from other similar names.
Be honest
In the business world, integrity matters more than anything else. Honesty is undoubtedly the best policy, even if you can fend off the competition for a while by creating a false sense of security in your customers. If you are honest with your customers, clients, partners, and employees, you will earn their respect and trust. But if they feel that you have received them, they will not come back, which will hurt your startup and lead to its collapse.
Set realistic goals
Setting realistic goals for your startup is essential to avoid failure. Many companies fail because they set unrealistic goals and cannot accomplish them. As a result, they lose credibility in the market, and investors stop funding them.
The first step in setting realistic goals is defining the goals. You should be specific about the scope of your project, including how much you will invest in it and how much time you can commit. The next step is to define the results of your startup project. You must have a clear idea of what success means for your business; otherwise, you will never achieve it. For example, if your goal is to earn $100,000 in sales by the end of the year and you can only make $50,000 in sales by the end of December, you have failed in reaching your goal. To define a realistic goal for your startup project, you should estimate how many units or services you need to sell or provide during a specific period to reach that particular goal. This will help you conclude if you have an achievable target or if it is too ambitious. You also need to set milestones to measure how realistic your goals are throughout the startup process.
Do market research
As a startup founder, you should be concerned about whether your product or service will be a success or not. The only way to know if this is to find out if there is a demand for it. There are many ways to do this, but one of the most effective is using surveys. The best thing about surveys, especially online surveys, is that they help you get honest and real opinions from your target audience and customers. This means that you will not be spending money on a product or a service that does not appeal to your target market.
Start small and invest wisely
The decision to launch a startup is often made based on excitement and passion, which can blind founders from seeing just how difficult it is to create something out of nothing. You will have more energy at the beginning of your project than you will have later on. Do not let your initial enthusiasm push you into creating a company with a large team before you are ready. Even if your product is great, it will be challenging for people who do not believe in it to convince others to use it. You need to keep your startup lean and agile and not become big with too much money and too many people.
Conclusion
The business world is highly competitive, and numerous challenges constantly bombard startups. But failure cannot be a viable option, so you should remain wary of this fact and ensure that your startup does not fail. With the right startup tips, your business will continue to thrive in the long run.