I love watching the venture funding show Shark Tank for entertainment and education purposes, especially with my two teenage boys who have caught the e-commerce fever. The Sharks tend to like businesses that come with some matured development in terms of recent and growing sales and most of the ones that don't get a deal have significant inventories of product and assets without any supporting sales.
They put their energies in important things, but not the ONE MOST CRITICAL thing…Sales.
Their company evaluations are way too high and Kevin O'Leary who is known as "Mr. Wonderful" on the show and not for his motherly disposition, will eviscerate people for this.
One of our more successful businesses today within Funnel Rush is in the personal body care market. We made a mistake early in that business of marketing at too broad of an audience, so we attracted the wrong type of customer.
Because we marketed to everyone, we acquired no one…or the wrong one.
That business realized greater success when we did a reset and shifted the targeting to a much smaller organic and fair trade affinity within a narrower age group and ethnicity demographic. We changed our messaging, our packaging, and our social media content as a result.
Understanding distribution channels is important, legal considerations are good, technical support is necessary and design engineering is fun (well, at least for some people).
But most businesses succeed or fail based on
their ability to market effectively to the right
customers and close those sales. Period.
Every business owner should be a good salesperson but for those of you who are like me, we tend to shy away from that part because it does not come naturally.   We tend to focus our energies on areas that give us a somewhat superficial sense of accomplishment.
Before you design your business or product support, your finance plan, legal plan, distribution channels, product packaging, supplier network, and more…. first design your Sales Funnel around your defined customer profile.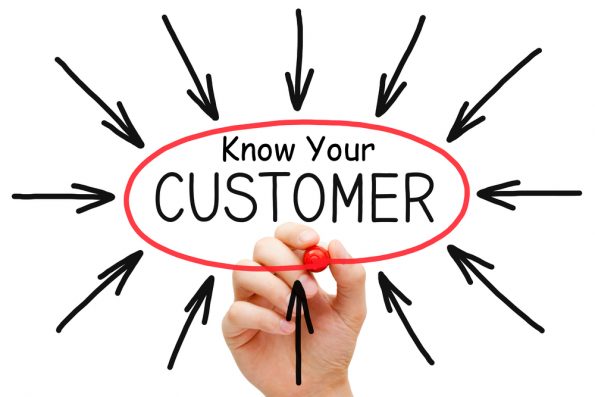 Don't even worry about what market channel you're going to use yet. A lot of business owners and startups throw money away in the early days of their business. They're jumping from one marketing technique to the next, trying to figure out which one is going to stick.
There's a better way.
The two most important questions in your
startup business is "who is your ideal customer
and where can you find them?"
Let's get even more specific.
What does your ideal customer avatar look like. Give that person a name.
Let's call him Joe.
If we are marketing to Joe we obviously need to know the basics like Joe's age, income level, family status, education level, location, etc.
But don't stop there, which is what most startups do. Go a few levels deeper with some research and get to know Joe better.
What type of jobs and roles has Joe performed in his career.
What are his skills: people management, analysis, industry knowledge?
What are his goals inside and out of work? Within his family?
What does Joe value the most? How does he define success?
How does Joe prefer to spend his free time? What are his typical hobbies?
And finally, where does Joe like to hang out?   What does he read, what places does he frequent? Who are his friends and where do they hang out?
You can take this even deeper but the point is your probably not going deep enough into building a profile for YOUR target customer.   And if you're not doing that, there is certainty your marketing plan and messaging is not specific enough to reach that person.
All this information allows you to connect with Joe and reach him on a personal and emotional level when introducing your brand or product benefits and value.   Joe feels like you are talking to HIM and he is more likely to buy when you make that connection
If you want to build a successful Sales Funnel to attract the right customers and close your sales, you must be specific.
Something to ponder: If you have multiple target customers, does it make sense to just have one website, one sales funnel, one message for your entire customer base?
Remember, you get what you advertise for…good and bad.
About the Author:
Shawn Stone is a former Business Development Executive for a Fortune 50 company, now full time as an e-commerce business owner.  He owns several e-commerce businesses where he puts his sales funnel building skills to use. He also specializes in building sales funnels for small businesses and online startups. Funnel Rush is a content development and creative outlet to share his experiences to the greater online marketing community. When he is not funnel building, he prefers to spend his time with his wife and two boys in the great outdoors and serving in his home church.