Employer branding is the reputation and image of a company as perceived by employees (past and present), competitors, and customers. All companies have an employer brand, whether this has been intentionally developed or not. An effective employer brand is like a series of promises to staff and customers; it should connect an organisation's values, attitude to staff and wider policies and ethical standards, and be closely affiliated with the company's visual brand. A strong employer brand helps organisations compete for the best talent, retain good staff, and establish credibility in their specific field of expertise.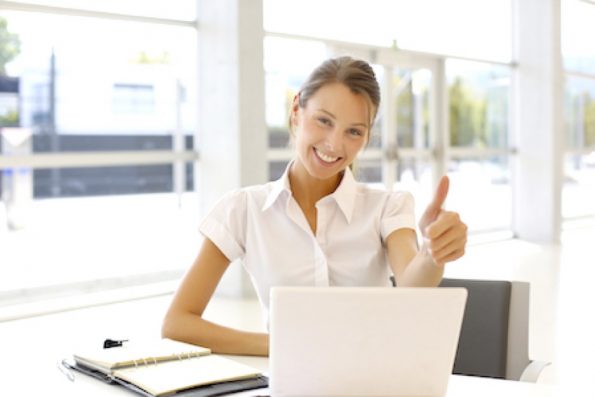 What leads to a poor employer brand?
Factors that can damage an employer's brand include not treating staff well, a toxic work culture (finger pointing, bullying, ignoring grievances and encouraging long hours), inconsistency in applying rules, and poor communication. 
Employees who dislike the job they do, and the company they work for, will speak negatively about them, which can be damaging in a world of social media and online review platforms. Other non-human factors that can damage an employer brand include inconsistent brand image, breaking brand promises and even something as simple as a badly designed website. Another overlooked aspect is rejection of unsuccessful applicants – not providing an explanation of why a candidate was rejected can lead to a negative perception of your brand, so it pays to be forthright with feedback and keep people informed.
How can companies improve their employer brand?
The first step is to analyse your current employer brand by interviewing employees and key stakeholders to see if your company has a clear and distinct identity or if perceptions are inconsistent and not aligned with the 'image' the company wants to present. 
There are employee experience platforms that provide a fast and intuitive way for organisations to obtain bespoke feedback from their employees. Understanding employee attitudes and opinions can help companies to improve employee engagement and their employer brand. By using employee surveys to gather feedback, not only will you learn vital information in real time, you will also remind current employees of what they do like and appreciate about your organisation.
Signs that an employer brand may be in trouble include difficulties in recruiting, low success rate in winning new clients/customers, and a high staff turnover rate. What you can do is hold workshops with HR managers and management teams to align on a clear picture of your desired brand and draft an updated employee value proposition. Consider updating your company website (external and internal) to ensure your values, mission, and vision are clearly stated. This is not about smoke and mirrors; honesty is the best policy when communicating about your employer brand. 
Another powerful online tool is increasing your social media presence – on all social media and workplace review platforms you feel suitable for your company, not just LinkedIn. These sites are often the first port of call for clients/customers and potential recruits, before your own website. A strong authentic presence on LinkedIn is vital in the current climate – think of posts as virtual business cards. By measuring metrics such as page visits, applicant numbers, and staff retention rate, you can gather tangible data to prove your employer brand is resonating.
Look after your employees 
Employees are the heart of your organisation, so treating them so will improve employee engagement and your employer brand. It's vital to help your people understand why their role is valuable and how they fit into the bigger picture and support the company mission. And it's just as crucial to foster trust and loyalty by providing transparent communication about important information (failures and achievements). By establishing a shared understanding of your organisation's values, mission, and vision, you can create a meaningful connection to your brand which will encourage your employees to become ambassadors for your company.
Aim to cultivate a healthy, passionate and fulfilled workforce; ensure benefits and perks are competitive and transparently communicated, and that there is a lucrative referral scheme in place. People who like their job and respect their employer, become advocates for the company, and when talking about their place of work, they will all be presenting a consistent narrative.
Value the opinions of employees
You can also empower your staff by providing a platform for feedback and discussion. Enable them to participate in pertinent discussions or collect specific feedback quickly with surveys. It's important to always act on the feedback received to earn respect and foster trust. For instance you may not be aware that the recruitment process is viewed as unfair and inconsistent, and you could use this feedback to communicate more clearly about why different methods are used, depending on the level of experience of the applicant. Speaking of recruitment, taking the time to provide an explanation to rejected candidates in a polite and considerate manner can encourage positive feelings and improve their perception of your organisation, particularly if it's feasible to request that they consider reapplying in the future, should circumstances change.