A cloud-based LMS offers convenience because it can be set up quickly and maintained with relative ease. The need to manually update your eLearning software gets eliminated through automatic updates.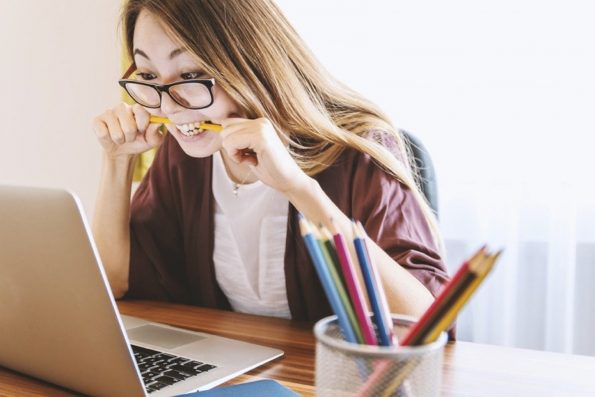 Cloud-based online learning services provide learners with all-time access to their eLearning courses. They can choose the right time and place to resume their training. The flexibility and convenience thus offered can instill confidence and guarantee satisfaction. 
Confident employees remain happier, and in turn, their productivity levels dramatically increase. An increase in individual productivity levels benefits the organization in the long run. 
Cloud-based LMS is also a great tool for ensuring collaboration and establishing connections. This advantage is more significant for remote teams but works well in regular in-office setups as well. 
Contrary to popular belief, cloud-based LMS guarantees exceptional safety. They have powerful safety measures like data encryption, SSL, and more. They also support password protection to add an extra layer of security. 
They are a great choice for learning and development in an organization because of their benefits. You can choose from the list of the top five Cloud Based LMS based on your requirements. These are: 
Absorb LMS's cloud-based learning solutions have helped train more than 25 million learners. It ensures learning in the flow of work. It allows learners to learn at their convenience, at a time and place of their choice. 
It has a dedicated Client Success Team that takes LMS support up a few notches. The team always has your back and guides you in achieving your business goals. 
It has an AI-powered engine and eases administrative tasks with automation. AI helps increase growth opportunities for learners by offering intuitive recommendations. 
It supports online and offline learning to keep the learning process going. It uses course types like PDFs, assessments, SCORM (Sharable Content Object Reference Model), videos, etc.

As a cloud-based learning system, Docebo is simple to navigate. It avoids being complex by providing users the ability to automate, organize, and centralize all learning activities.

It delivers personalized learning through a single source. This prevents learners from wasting time navigating through multiple information sources. Its interface is adaptive and eliminates the need for multiple learning systems.

It helps employees focus on their personal and professional development together. Thus, it helps reduce employee turnover and retain top talent. It improves employee knowledge through flexible courses. More informed employees are assets for the organization.

TalentLMS is an all-in-one cloud-based training solution. It plays a vital role in all training processes between onboarding and upskilling. Clients can use its intuitive tools to build relevant courses for employees. 
It offers the capability to customize the learning hub to suit your brand's image. It supports multiple languages to aid inclusive learning. It can work seamlessly on mobile devices. Users can access its full functionality without a working internet connection. 
iSpring Learn is super easy to set up, all thanks to its intuitive UI(user interface). Therefore, anyone can work on it without expert technical skills or support. It can take over the training processes in your organization rapidly. 
It has excellent authoring capabilities to aid course creation. Its in-built online course builder allows the creation of simple learning courses. Creating advanced courses is also hassle-free with the help of its free-to-use iSpring Suite authoring toolkit. It supports offline learning and works smoothly on mobile devices.
LearnUpon LMS streamlines learning management throughout an organization. It contains all the necessary tools and integrations to help teams manage learning outcomes. It has built-in workflows to create exceptional learning experiences.
It enables learners to monitor and manage their training with the help of its built-in features. It has powerful and effective assessment functions to help learners gauge their progress. It helps managers track the real-life impact of training on the organization.
Conclusion
You can enhance the training process of your organization by choosing the most relevant cloud-based LMS from the above list.