For more than a decade, Bitcoin, the world's most valuable cryptocurrency, has been the face of the digital coin. As more and more entrants come into the crypto space, the popularity of other blockchains is rising. In 2021, the Solana blockchain was a big winner,  building off the growing popularity in the blockchain community of non-fungible tokens (NFTs) and its lower costs in comparison to Ethereum.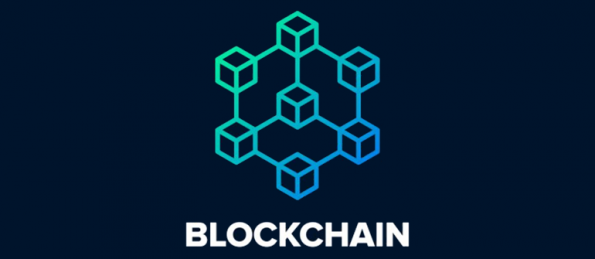 As great as these solutions have been, each has had its limitations — from transaction speeds to gas fees – a comprehensive blockchain that provides a seamless and user-friendly experience just hasn't emerged.
As blockchain technologies begin taking hold across the world, businesses, institutions, and people will begin searching for this type of blockchain, and in many ways, expecting it. After all, the average Web2 user is not going to have the patience for non-instantaneous transactions and gas wars that amount to more than the value of a transaction itself. A general-purpose blockchain built for the needs and experiences of "everyday" users of the blockchain community is needed to truly bring mass adoption to the space.
Fortunately, the development of such a blockchain has already been underway for several years — and a recent report by Binance research found that blockchain. DFINITY and its Internet Computer (IC) blockchain have the infrastructure and tools to lower the barriers of entry for the general public. Equipped with lightning-fast transaction speeds, no gas (for the consumer), the ability to store data on-chain at a low, low cost, and more, DFINITY's Internet Computer blockchain is about to revolutionize Web3, blockchain, and crypto as we know it.
Introducing DFINITY and the Internet Computer Blockchain
The DFINITY Foundation is a Switzerland-based, not-for-profit organization that's on a mission to develop technology that supports the next generation of the internet. Founded in 2016, DFINITY has become the major contributor to the Internet Computer blockchain project.
The Internet Computer allows users to build directly on the internet, ultimately removing any reliance on centralized Web2 services (e.g., centralized hosting of web servers, databases, and more). While other blockchains are offering similar solutions, DFINITY's Internet Computer differs in several key aspects. According to the recent Binance research report, the following five characteristics are some significant differentiators between Internet Computer and other popular blockchain projects:
— Lightning-fast speeds. –Block time for a typical Bitcoin transaction can average at least 10 minutes. Ethereum's transaction speeds are astronomically better in comparison, coming in around 13 seconds per block. Neither can compare to the Internet Computer, which has sub-1-second transactions per block (0.045 seconds). Additionally, with the ability to process up to 250K queries per second, the original blockchains simply are no match for DFINITY's IC solution.
— Reverse gas model. Unlike other blockchains where the consumer is responsible for paying transaction fees associated with conducting on-chain transactions, the Internet Computer follows a different model. DFINITY has designed the IC so it isn't the users paying for gas; developers supply the funds to run the blockchain. With "no gas," users become more willing to participate in the blockchain economy.
— Store data on-chain at a low-cost.  The IC blockchain allows users to store data directly on-chain at an affordable cost. For 1GB, the cost of storage is just $5 annually. In comparison, storing 1GB of data on Ethereum can cost $240 million per year. The Solana blockchain fares relatively better, but is still out of reach for most individuals, with a cost of $840,000  per year for the same amount of storage.
— Sovereign infrastructure.  Blockchain solutions and products like to talk a lot about decentralization. But take just a slightly deeper look into many of the world's most popular decentralized applications (dApps) today and see how centralized certain aspects of those solutions are. It's believed that 70% of Ethereum nodes and over 50% of Solana nodes are hosted by centralized cloud providers such as Amazon, Google, Microsoft, and others. Therefore, while conceptually the blockchain is decentralized, if the servers managing the various nodes all end up at the same centralized corporations, decentralization is not actually achieved. As of 2022, the Internet Computer has 413 nodes, operated by independent node providers around the world. This arrangement is far different from those of other popular blockchains of the blockchain community today.
— User-friendly Web3 experience.  Unlike dApps on other blockchains, dApps that launch on the Internet Computer provide an experience that's highly similar to the Web2 experience. This is possible because the IC blockchain directly serves HTTP calls to its users, allowing for the same type of experience that highly popular Web2 apps today have for their consumer base. This stands in contrast to other applications on competing blockchains, which often have user experiences that leave much to be desired.
With such rapid speeds, low costs, on-chain storage solutions, an unstoppable infrastructure, and an incredible user experience, this is the way the average consumer should experience blockchain. These pillars, along with other advantages offered by DFINITY's blockchain, provide an underlying infrastructure that's friendly to developers and the consumers they're looking to serve in the blockchain community. From gaming and NFTs to decentralized finance (DeFi) and social media,  there isn't anything the Internet Computer blockchain won't be able to handle, and at a speed and cost that users demand and expect.
The Future of the Internet
DFINITY and its Internet Computer are just getting started. With Internet Computer's "mainnet" having only launched in 2021, a host of other exciting new features and developments is on the foundation's road map in the foreseeable future.
Many projects speak of decentralization, rapid speeds, low fees, and a user-friendly experience. Most manage to achieve some of these key characteristics that are vital in a blockchain. DFINITY has designed something completely different, revolutionary, and one which meets all of these critical pillars, and more.
As the blockchain community grows and more entrants come into the crypto and Web3 space, developers will be increasingly incentivized to build on a true end-to-end decentralized solution like the Internet Computer. With this influx of talent, an increasing number of dApps across a spectrum of sub-industries is sure to rise and serve the needs of the general public.