It may surprise you, but employee safety and employee productivity go hand in hand. It's a known fact that if your employees feel safe and secure in their working environment then they're more likely to work harder and not let their safety concerns get in the way of their day to day responsibilities. When an employer takes a little time to consider all aspects of safety within their business, it demonstrates their commitment to their business and their dedication to the wellbeing of their employees.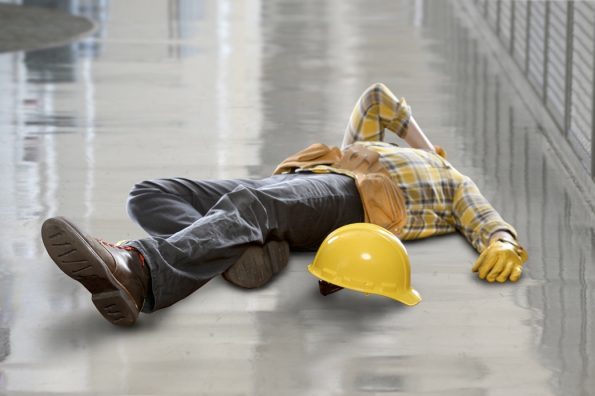 So, how can you boost both employee safety and as a result, their productivity?  Well, consider these 4 ways you can increase both, in the workplace. 
The right signs 
Adhering to the most basic of employee safety standards is a step in the right direction. Therefore, installing the latest in health and safety and hazard warning signs is essential, mysafetysign.com can help you with all your workplace sign requirements. When you highlight hazards, it means that you're preventing accidents before they happen, which in turn means fewer people away from work suffering from injuries and at the same time you're reducing the likelihood of a personal injury case. 
Training is key
When your employees are thoroughly trained in their role, are aware of safety procedures and how to conduct themselves safely within their position, then their confidence increases. As a result, your employees will have the confidence to get on with their daily responsibilities in an efficient manner, use the equipment effectively and maintain high levels of productivity. Ensure that all your staff receive regular training throughout their employment, so you're not only investing in safety but also your employees as individuals. 
Bullying and harassment 
Sadly, it's naive to believe that we leave bullying and harassment behind us when we leave school. When an employee is being victimised or tormented it can make them feel unsafe at work. They'll potentially take time off and not work as diligently as they normally would. As far as a working environment goes, bullying creates a sense of tension in the workplace which can spread like wildfire, leading others to be concerned about becoming victims themselves. As an employer, it's your responsibility to establish a no-tolerance policy when it comes to mistreatment in the workplace. Incorporate additional training for your managers so they can spot the signs of harassment, create an open-door policy where people can speak openly about their experiences and develop strong policies against bullying within your company.  
Property externals
From your parking lot to the path that leads your employees into the safety of the foyer, as an employer, it's important to recognise that your role as an employee safety provider extends to beyond the four walls of your building. Ensure that all areas outside your building are well lit, so when employees leave for the night, they feel comfortable walking across the parking lot. Keeping your exteriors well lit can also deter crime. Keeping your outdoor walkways clear and well maintained will reduce the possibility of trips and falls, and in bad weather ensuring that your walkways are ice and snow-free is also essential for the safety of employees and visitors.