Email marketing is a powerful tool in the arsenal of an eCommerce website owner. However, over the years the general public has learned to increasingly ignore generic mass emails. The answer to this is email personalization, and surprisingly 70% of brands don't use it properly.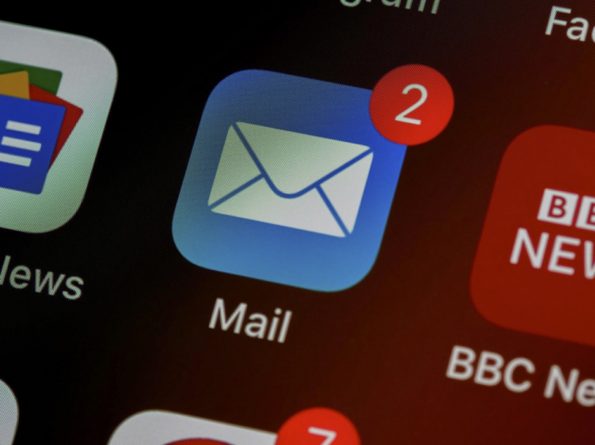 Today it's easier than ever before to personalize emails. There are countless tools and extensions to help you optimize your eCommerce emails, send them en masse and merge with data directly from a spreadsheet.
The improvement in data gathering techniques means companies have more data to play around with. Furthermore, personalization strategies have greatly improved, so you don't have an excuse to stay out of the loop. If you want to compete and generate more sales than your competitors, you're going to need to step up your email marketing game.
Learn how to sell products with email personalization 
The first step you're going to have to take if you want to sell products online is to take a good hard look at your customers. Study their behavior, their habits, learn more about their background and create your buyer personas based on what you found. Once you know your targets better, you can implement the gathered data into customizing the emails you're going to send their way. Knowing your audience means that you'll know which products are more likely to sell with a certain group, so you can promote them in your emails. You'll also know which words trigger their buying instinct and get them to make a purchase.
Another step you should take is to take a look at how your competitors are doing it. Spying on the competition to see how they are selling products via email personalization will save you a lot of time. Their techniques are frequently based on lots of testing, which you can utilize to your advantage. However, put your own spin on what you see to avoid copying.
Before you can formalize a plan of action it's a good idea to know the basics of email personalization. From there you can improve current strategies by adding your own ideas.
Segmentation: Based on data gathered about customers you can segment email lists to send more relevant marketing messages. For instance, segment customers based on geographical location to offer deals running in their local area. Segmentation helps optimize the conversion rate of each email and lets you be creative with how you group your customers.
Name field: You can personalize mass emails by customizing the name field. It's a small change that has a big impact on the email engagement rate. It gives the illusion that the email is directed at them instead of a big audience. Personalizing the name field by itself may not complete the illusion, but it's a vital piece of the puzzle.
Dynamic images: Use dynamic images to show products based on the recipients browsing history. It increases the relevancy of the email because the product suggestions are of interest to the recipient. Up to 75% of marketers consider dynamic images – add them to your next batch of eCommerce emails to find out why.
Buyer persona: Any good business understands their average buyer persona, which you can use to create personalized emails. The buyer persona is based on demographics such as average age, gender, income, interests, geography and much more. However, don't make the buyer persona too specific as it may alienate portions of your audience. Segmenting your list and creating a buyer persona for each segment is a viable email marketing strategy.
A single email personalization technique may not be enough to create a powerful email marketing campaign. Combine several strategies into one email to see the biggest changes to ROI.
Gather as much data as you can
Without data, you can't personalize emails and you'll be stuck with generic mass email marketing. The depth of targeting you can achieve is determined by the accuracy and scope of data collected. Nowadays, you have many tools at your disposal to systematically collect data with transparency.
What data should you gather? Gathering as much data as you can is a smart long-term plan. That's because you never know what data types will come in handy in the future. However, don't make customers fill out long forms at every stage of your sales funnel. Try to create an organic data gathering process.
The important thing to remember is that there isn't only one place to collect data from. You should make use of every platform your customer is potentially on, whether it's a social network like Facebook or a business platform like LinkedIn. You could easily use a LinkedIn automation tool to gather data on your customer's preferences and then use it when you want to personalize the emails you're going to send their way.
eCommerce email personalization types
Are you wondering what type of emails are ideal candidates for personalization? There are a few email categories that every eCommerce business should be using to increase the sales from each customer. Here is an overview of the top ones:
Cart abandonment emails: Most eCommerce businesses notice a significant number of visitors abandoning their shopping cartwhen digging into their analytics. If you have the visitor's email, then it's worthwhile to send personalized emails to remind them to complete the order.
Behavioral trigger emails: Send emails based on an action they completed recently. For instance, customers that check out a product page that's out of stock could receive an email once the item is back in stock. The open rates of behavioral trigger emails are higher because they are relevant to what the visitor is interested in today.
Location based emails: The way location impacts buying decisions for your business will differ. However, they are an effective way to add personalization to increase user engagement. Let's say that based on geo-tagging, customers live within close proximity to a beach. Clothing eCommerce stores could send an email showcasing their latest swimwear during the summer months.
These are just a few of the commonly used eCommerce personalization emails to increase sales. Customers are more likely to respond to personalized emails because they have utility. For example, to remind visitors of their shopping cart or make a practical product suggestion based on the location.

Final thoughts
Email personalization could be a game-changer for your eCommerce store. Play around with the various personalization strategies to see what works for your email marketing. Track data to see how your audience responds to those strategies. Keep the positive outcomes and discard the changes that lead to a decline in ROI.
Look out for new personalization strategies and don't wait to implement them. Be the first eCommerce store in your industry to adapt and you'll have the best chance of increasing your market share.