eCommerce has really hit its stride. In Q2 2020, more than $1 in every $5 was spent online, and experts predict that retail eCommerce sales will reach $4.1 trillion by the end of the year. With that much money on the table, this might be the right time to consider joining the eCommerce bandwagon. Luckily for you, opening an online store is easier than you may think.
If you are ready to get started, these 7 steps will keep you on the right track to eCommerce success.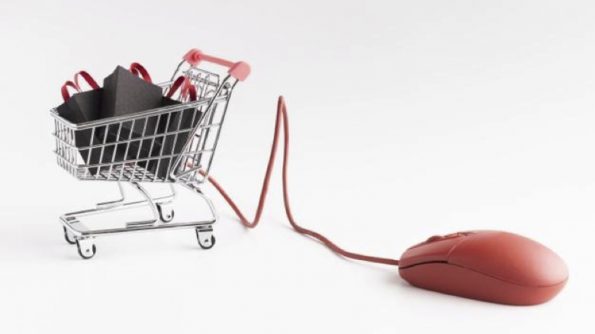 Image by Freepik
1.  Choose Your Products
The first step is to decide what your products are going to be. Choose things that you have a passion for. Chances are, you will be working with these products every day, so ensure it is something that won't bore you in the future.
If you don't have products on hand, you can conveniently choose your products from dropshipping providers and sell them on your eCommerce site.
2.  Setting up Your eCommerce Platform
Selecting the right eCommerce platform is critical to guarantee the success of your online store. However, with so many robust eCommerce offerings, it can be challenging to choose.
Every eCommerce store has its own unique needs, and your e-platform should reflect that. In order to be and remain competitive on the market, you'll need to choose a solution with advanced features that are native to the platform — at no additional cost.
Shopify is one of the best platforms to grow your brand, and hiring a Shopify development company that will work with you to develop a model based on your requirements, timing, and budget, is a great way to get a strong head start.
3.  Choose a Great Domain Name
Your domain name will be your digital ID that shows who you are and what you do. It is very important and that's why you need to take some time and find the right domain name for your online store. You should choose a domain name that's unique, memorable, and matches your brand.
However, searching for the perfect domain manually is complicated, as most good domain names are already taken. But this doesn't mean that finding the right one should cost you a fortune. Find the domain name provider that has the cheapest domain names, look for the one that is the perfect match for your eCommerce business and go from there.
4.  Define Your Branding
Whether it's about winning new customers or boosting customer loyalty, positioning of the brand and positive customer experience are at the heart of everything.
Your eCommerce brand is what will make your company recognizable among shoppers across multiple channels. It includes your logo, website design, product packaging, social media, etc.
Start by choosing colors that match your brand, as well as eye-catching fonts that are easy to read. The overall look & feel of your site should also be appropriate for your target audience. For instance, soft pastels would be a great choice for a beauty brand targeting women over 40, whereas bright colors would suit a kids' toy company.
Finally, think about the technical side as well. Make sure your website navigation is simple and intuitive in order to provide a positive user experience.
5.  Create the Product Pages
Your product pages are crucial in guiding customers to making a purchase. As you might already know, the two most important elements of every product page are the images and the product descriptions.
High-quality product images are extremely important in eCommerce as visuals form a large part of a potential customer's first impression. Small, blurry, and inconsistent images can have you lose tons of potential sales.
When it comes to product descriptions, they help you stand out from competitors by telling customers what your product has that others don't. Make sure to include details like item information and specs, selling points, etc. but avoid using product descriptions provided by the manufacturer. If you have the same copy as other sellers, you might end up penalized by Google as a result of duplicate content.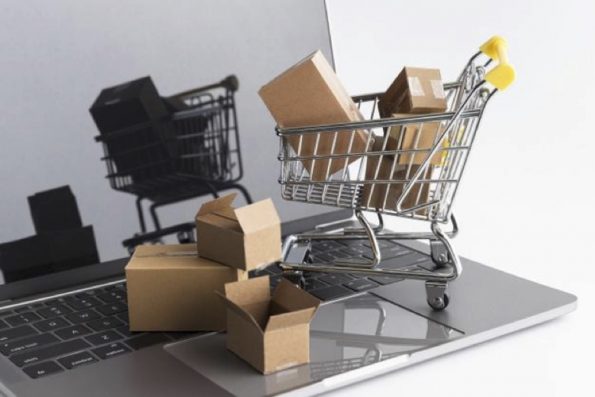 Image by Freepik
6.  Set up Social Media Pages and Blog
Once you've created your product pages, it's time to start adding some content to your online store. Having a blog will not only help you inform and educate your customers but it will also contribute to your SEO efforts and help you rank better on Google. Wondering what to post on your blog? Try how-to articles, industry trends, interviews with experts or influencers, lists, user-created content, etc.
At this stage, you should also set up your social media pages and create a content calendar. Constantly adding fresh content to your social media is the best way to build your online following and get new customers.
7.  Set up the Shopping Cart, Wish List, and Checkout
These three parts of the buying process can have a significant impact on customer experience, so ensure that everything is working perfectly.
One of the most important tips is to allow guest checkout. Customers want to get things done fast, so forcing them to create an account can result in them dropping their shopping cart. Also, make sure your checkout process is simple and contains only a few steps. Finally, avoid surprising customers with hidden costs at checkout and provide multiple payment options, including Paypal and Apple Pay which allow for almost instant checkout.
Final Thoughts
Starting an online store can be both rewarding and challenging, but if you aren't exactly sure where to start, don't worry. This checklist will provide you with an excellent starting point for building a solid base for your new eCommerce store.