Starting a new business can be a very scary process. If you're launching a business for the first time, then you need to prepare yourself for this unpredictable journey. Spreading the word about your new business is something you should view as a top priority. Luckily, there are a number of things you can do to accomplish this goal. Modern consumers use the power of the Internet to find out about new businesses. This is why you need to limit your ad spending to digital marketing methods.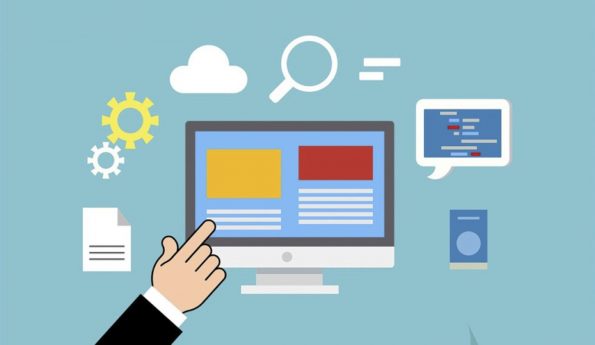 Read below to find out about some digital marketing strategies you need to use to inform the masses about your startup.
Make Sure Your Website is Optimized For Search Engine Success
One of the first things you need to invest in as a startup business owner is a great-looking website. Your website will act as a digital business card. If you want to make it easy for both consumers and search engines to find your new website, you need to educate yourself about search engine optimization. Doing this like using popular keywords in your website content and embedding inbound/outbound links in your website is crucial when trying to attract attention.
Before you start to create content for your business website, you need to find out more about search intent. Knowing why a consumer would search for a particular set of keywords can help you turn website visitors into actual customers. Search engine optimization is extremely complex, which is why seeking out the help of professionals is a good idea. With this professional help, you can get your website on the first page of Google in no time.
Email Marketing is a Great Way To Connect With Potential Customers
Generating leads with your marketing efforts should be one of your top concerns. If you get lots of traffic to your website, you need to work on gathering contact information from consumers. Getting lots of email addresses from interested consumers can help you create a successful email marketing campaign. Millions of new startups launch in the United States every year. If you want to set your new business apart from the competition, then you need to invest in email marketing campaigns.
These campaigns help you establish a dialogue with your audience and keep them engaged. The emails you send out should feature details about the products/services you offer. If your main goal is to convert the people receiving your email newsletters into actual customers, then providing them with coupons and discounts is a great idea.
A potential customer is far more likely to make a purchase if they don't have to pay full price. Figuring out what email marketing methods work will require lots of trial and error. Monitoring the metrics associated with your email marketing campaign is the best way to optimize them for maximum lead generation.
Use Social Media To Your Advantage
Reaching a wider audience with your marketing message will not be easy. If you are trying to appeal to a younger demographic, then you can't deny the importance of investing in social media marketing campaigns. Millions of people use popular social media platforms such as Facebook and Twitter daily. Setting up profiles for your business on these platforms and posting regularly is a wise move. Doing this will help you keep consumers interested in what your business is doing.
Start Marketing Your Startup Today!
As you can see, there are a number of methods you can use to market your startup business ventures. By using these great digital marketing tips, you can start growing your business in no time.