With nearly 200 million monthly users, SoundCloud is one of the major music streaming and sharing sites. SoundCloud gives music content creators and emerging artists a platform to develop their music, share with potential listeners and fans and collaborate with other creators and artists.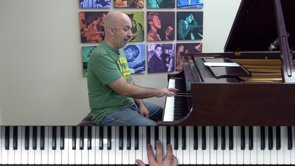 Gathering a large following is more than just uploading music content. Attracting more plays on SoundCloud involves using the platform to its full potential. This consists of choosing the type of SoundCloud account to employ, paying attention to the policies, etc. SoundCloud makes it easier by applying algorithms to expand the reach of your music further after an initial number of plays have been reached. Artist Push Here are some ways to increase plays on SoundCloud and broaden your music audience according to Artist Push.
Use SoundCloud in Tandem With Other Music Streaming Platforms
Using SoundCloud alone will only take you so far. It's vital to link the SoundCloud account with as many other platforms as possible. Other Music streaming sites like YouTube Channels and Music, Spotify Playlist are good choices.
Also, sharing to get features on radio, blogs and vlogs, Instagram and Facebook accounts, and other non-music platforms will take your music to an audience beyond those specifically looking for music.
SoundCloud repost channels will repost music to artists with more significant followings, labels and collectives, promotional channels, and associated playlists.
Use Keyword Tags to Increase Visibility
Tags are significant because choosing the proper tags will make it easier for potential listeners and new fans to find your music. The more specific your tags are, the more likely they will show up at the top of any searches. Tagging the correct genre, the featured instruments, the intended mood, and adding location are all available features. It is also possible to create unique tags for your music content.
Engage With Other Creators and Artists
While not as big as YouTube or Spotify, SoundCloud is a large community in its own right, with nearly 80 million registered users. Interacting with other artists in your genre will make your work more visible to fans that like music similar to yours. Commenting, liking, and reposting the music content of other creators will open the way for collaborations and features with other artists.
Generate Followers Legitimately
Using sites like SoundCloud Followers.org that allow users to link follow-to-download gateways to their accounts means that fans and listeners will get to like, follow and repeat your music when they download. This is a better way of gaining followers than using sites that offer free followers without any human verification or sites requiring surveys to gain access or even buy followers or bots.
Be Smart With Giveaways, Bonuses, and Incentives
Giveaways and bonuses are a good way of getting people involved with your channel. Incentives such as show tickets or merchandise in exchange for follows or shares will boost traffic on create hype. It's cost-effective, but it is not a long-term solution to getting a high number of music content followers and plays.