By Andrew Oziemblo, Founder & CEO of Chicago SEO Geeks a Chicago SEO Agency and RankOne Digital Marketing – helping businesses achieve long-term growth goals with content marketing.
You probably have plenty of beautifully written content on your website. In fact, you consider it shareable, easy to reach and with a high value to the reader. Well written and valuable content will receive more references and backlinks, you will want to replicate its success because it will massively help your SEO efforts.
But how? And what is it anyway?
Some content becomes a link magnet. And in the world of SEO, this is often referred to as Linkbait. And, while the term 'bait' can be seen as a bad thing, 'linkbait' content is anything but. You can replicate your success over and over again with the right content marketing strategy in place.
Let's talk 'Linkbait.'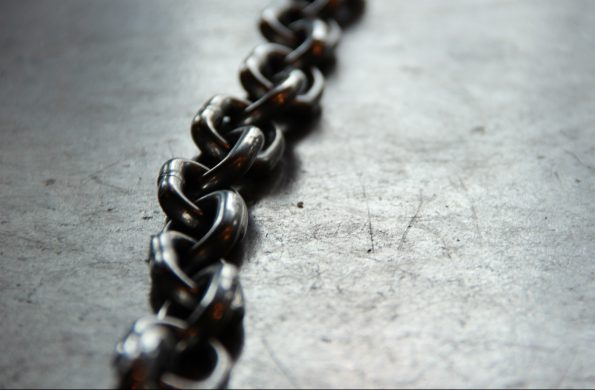 The most straightforward explanation is that 'linkbait' are pieces of content that are created to attract links. It is high-valuable, emotional, fresh or unique, and something people want to be associated with. Copywriters, bloggers, content specialists and influencers will want to link to it. Best of all, all of that love comes back to you in the form of higher search rankings. In general, the good stuff comes in the following formats:
Guides and How-tos
Quizzes, calculators and other interactive media
Gifs or Images
Niche content
Infographics
Most of the content will be answering a question that someone is searching for, a pain point or a knowledge gap. The links to this piece of content won't just boost that page, but the rest of your site will go with it – if you have the right SEO expert to hand to maximize the traffic flow through your website. Other keywords will also begin to rank too. In other words, 'linkbait' content is a digital marketing dream.
What Makes it Good?
There are some triggers that will often see people share articles, news reports and videos, both sad, disgusting and hilarious. They are emotional, and people like to share those experiences with others. The same thing applies to the highly linkable content that you create.
These are some of the types of links that people tend to share –
Sharing something because it has a lot of shares (being 'in' with the crowd)
Emotional – anything that provokes a deep emotion or gets a laugh
Help to drive the point home, content that speaks to the narrative and supports opinions and ideas
Value – sharing something new you found out, references to valuable information, statistics or studies
Local – something local to you and others (significant for local SEO)
So when you are formulating your 'linkbait' articles, think of it like a project, not just a single content marketing piece.
Real Value
If you are creating content for your readers, then you likely already know pretty well who you are talking to. So you can also work out what will constitute value to them. An example of something of value is the case studies and papers published by an SEO agency about new findings, tools or exciting research. The people you are writing for might value lists of tools, or guides. So pay careful attention to what has worked previously, combine it with your analytics, and you have a recipe for success.
Your audience is the only relevant thing here.
Visual
You can have a lot of fun when you are creating super-shareable content. Video, gifs and images are all worth their weight in organic traffic gold. There is a process that your readers will go through in order to get to the point they want to link to your content.
They have to see it, know it exists in the first place
Read it, if they don't consume it, then here is where the journey ends.
If they enjoy it, your content has made an impression, and they will remember details from it
Link, when they write their next piece of content which is relevant, they'll link to you
Done! But of course, that first step is no easy task. And is often where an SEO company is going to increase the chances of your work actually becoming visible.
Images, gifs and video can add to the story that you have created in your content piece. They make the piece more interesting for the reader, and typically if you get social media shares too, the image will be pulled right into the article share – thereby attracting even more attention.
Make It Clever
It is hard to create completely new concepts and unique content, however, there is no harm in putting a fresh spin on something that is already out there. If you see a great headline, but the content only has, say, 5 tips, then can you grow that to 25, or 50 tips? You could also create a graphic to go along with it. What about a video that explains the points? Use something that is trending, a popular TV program or movie to link into what you do.
Look at what your competitors are producing, and consider how you can create something that has more value, and higher-value keywords. Consider other industries and how you could apply what they have done to your own, making it relevant to a whole new audience in a fresh way. This doesn't mean you should steal work, but take time and find inspiration, look at what you share, look at ranking keywords and search terms, and piece the content together over time.
Promotion
Unfortunately simply creating the content is not where your job will end. From there you have to put in some leg work. Add supportive links in your post, tweet and tag people you've mentioned. Use all of your social media platforms to promote your content. Create a drip-feed campaign that spans months (great content ages beautifully – and can be updated regularly too). Send it to people on your newsletter list, and exploit all of your free avenues. Work with your SEO consultant to make sure that where you can make content marketing additions and tweak it to meet your SEO goals that it does.
Consider implementing some paid, targeted advertisements – you don't have to throw a massive budget at it, but use all the data you have to create your ideal audience person and use that.
Link It All Up
The content that you are creating should link up neatly with the SEO services and content marketing planning that you have in action. Straying from the path, or drifting out of your niche will find you missing essential keywords that could really be used to boost your search engine ranks.