Co-workers, clients or students – no matter who is your audience or in what industry or business you're in, there will always be some knowledge to pass. Do it in the most effective and efficient way – educate and influence your users with live webinar software. Check out these tips and learn how to run effective and engaging webinar trainings! 
Start with a plan
A to Z preparations are the key to any successful training! Before you schedule the time and invite your participants, carefully plan your training's structure.
First, you need to decide whether you want to make the training interactive or stay in the center of the meeting. Lecture-based trainings are ideal when you're having a lot of content and need to focus on the presentation, without getting interrupted by your audience. If you want to make the whole experience more engaging for the users, consider a virtual class formula. In this case, your audience will be able to ask questions, bring up their own ideas and collaborate with each other.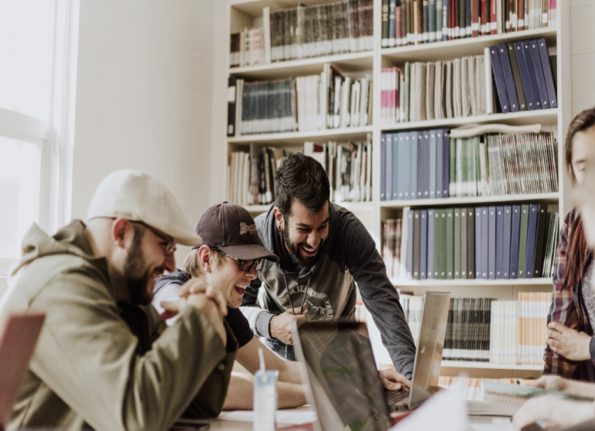 If you're not sure what kind of formula will work best for your group, you always can combine the benefits of both of these and switch from a steady lecture to a spontaneous discussion. The main advantage of webinar software is that it offers a wide range of solutions that can be easily aligned with your audiences' needs.
Boost engagement levels 
No matter of your webinar goals, engagement tools are a sure-fire way to achieve them! Webinar platforms offer you multiple engagement tools that are much easier to implement than during real-live conferences or classroom trainings.
With features like polls and surveys or breakout rooms, your participants can collaborate together on any given topic from any part of the world without messing up their schedules.
An online meeting room also creates a friendly team environment to cooperate and share ideas without exposing yourself too much to the rest of the group. This might be a great advantage especially for the shyer part of the audience, as it's easier to present yourself in front of a virtual audience than in public.
Engagement tools will also make your trainings less monotonous and more audience-centric. With the support of polls and surveys, breakout rooms or videos, you can easily boost your students' creative energy, check their knowledge and show a more individual approach towards each of your participants. Remember that by increasing the level of interactivity, you will also improve the quality of your trainings. Allowing your students to interact with the content and cooperate on their own terms will make them feel more confident and as a result – learn more from your webinar trainings.
Measure the results 
With online trainings it's much easier to gain feedback and measure your results afterwards. Ask your students for honest feedback by sending them follow-up emails and
learn your strong and weak spots by watching recordings from the training. By recording webinars you get an opportunity to master your next lesson to absolute perfection. For example – you can see if your audience actually found your jokes funny or how to improve your next presentation to avoid that bored expressions on their faces.
In conclusion, conducting webinar trainings will help you fit even into a tight budget and present your ideas to a broad audience, while avoiding the hassle and messiness of real meetings. Using live webinar software (https://www.livewebinar.com/) for trainings helps you reduce costs, improve your team's productivity and easily track the results. Just follow the scenario (but also don't be afraid of spontaneous adjustments), spice it up with engagement tools and get ready to rock your online trainings!