Banking services undergo a digital transformation. As opposed to the traditional banking model, now we can enjoy a range of functionalities with just a few clicks instead of looking for a bank branch. This is all thanks to Banking as a Service.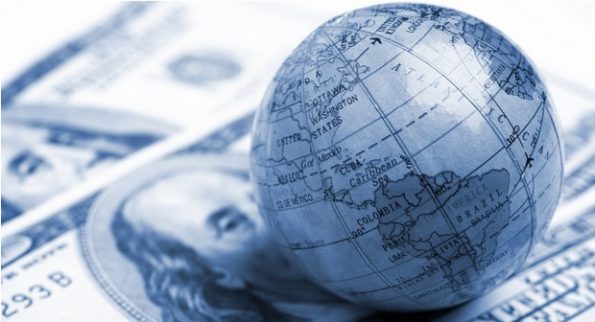 Making transfers or requesting a loan are becoming more open environments than ever before for businesses of any size. BaaS provides all the necessary tools for all business enthusiasts to develop a set of turnkey products with finance at their heart.
So, what is BaaS and how is it shaking up the traditional banking scheme as we know it? This and much more in this article.
What is Banking as a Service?
Banking as a service or BaaS denotes an ecosystem in which different players, such as licensed financial institutions, fintechs, independent developers, non-banking institutions provide access to their services to non-banking businesses through the use of APIs.
BaaS empowers businesses to be able to create their own financial products and discover the unique capabilities of financial technology.
How does Banking as a service work?
Working on brand positioning or the development of marketing strategy: it isn't rocket science for an average company. But if a company wants to create special financial offerings, be it the issuance of a private white label credit card or the creation of bank accounts for the consumers, it needs BaaS.
Building a financial product or service encompasses various functions, such as holding money, remittance processing, card and payment processing. What can you do if you don't hold a license and know nothing about compliance measures? The BaaS model provides you the infrastructure needed to support and even expand these functionalities.
Instead of building your own financial products from scratch, you can tap into the existing banking ecosystem much faster and cheaper. The fintech platform within the BaaS ecosystem provides access to its software through application development interfaces (APIs) and enables businesses to build their own features on top of the banks. One of such well-known fintech companies is Crassula. Their innovative financial solution and the BaaS providers they work with allow you to harness the value of embedded finance with transparency and trust.
What does it mean for banks?
BaaS does attempt to revolutionize the finance space and is by far more successful than traditional banks. The fintech companies continuously work on the development of more unique services and targeted products. They offer numerous apps and platforms where users can do all the banking activities effortlessly at one place. Of course, the speed at which fintechs keep up with the latest innovations disrupts the traditional banking experience.
And this is where the burning question arises. What can banks do to keep afloat? The only way to succeed is through partnerships with fintech companies. If both players combine their strengths and expertise, they will be better off. Unless the banks collaborate and take regulatory measures, new trends and changes will limit the scope of their growth.
Why does my business need Banking as a Service?
BaaS unlocks the door to the banking world
Before, businesses and start-ups were bound to learn the ropes of banking on their own and as you might expect, it took several years to obtain a banking license and meet relevant requirements. BaaS changes this cumbersome financial management process lasting for years and allows you to save time and resources. By plugging into the banking service providers through APIs, your businesses can embrace the latest financial technology much easier. BaaS makes entering the banking space more accessible.
BaaS creates an ecosystem of partnerships
One of the most important things to understand is that it's impossible to survive in the fast-growing world of technological advancements as a single participant. For this to work, different roles must be played. BaaS fosters cooperation between the innovators of digital technology. It brings different partners together and facilitates exchange of services among them.
BaaS guarantees more customer-oriented experience
Another major advantage of an online pro bank is the quality of the experience offered to customers. Businesses that adopt the BaaS model win the loyalty of their customers. The BaaS platforms gather valuable insights and data to understand the spending habits and allow you to customize your future financial product respectively. You can choose the functionalities that are essential for your customers.
Summary
BaaS come in many shapes and sizes, making it adjustable and suitable for all kinds of businesses. If you aren't afraid of innovations and new technology, let BaaS accompany you on this journey and build the best financial product you could have ever imagined.