With new challenges, the landscape of businesses and startups has also shifted towards the latest approaches. Most people don't know where to take the first step and blame the limited investments for the failure. However, technology and digital tools have played a vital role in changing the dynamics of entrepreneurship. Now anyone can initiate a business with limited income but unique startup ideas. The startup's success primarily depends on your vision and how you execute it in the market.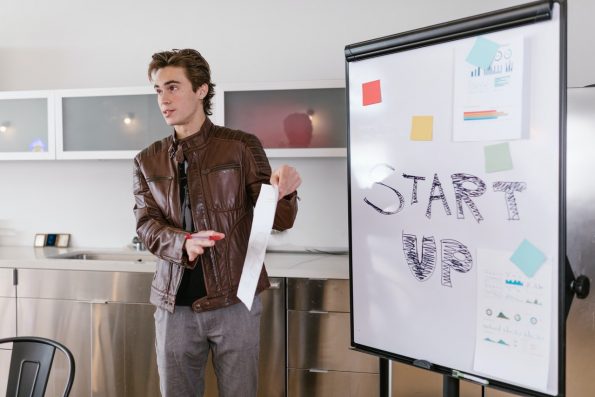 Here are seven new and unique business ideas for budding entrepreneurs.
Online Reselling
The demand for low-cost clothing and other items led to the growth of reselling business. Many people switch to online retail shops to purchase affordable daily-use items such as clothes, shoes, accessories, etc. Being a fashion enthusiast, you can consider launching your online shop to resale products. In the start, use online store options such as Mercari and Poshmark to purchase your unwanted goods. After getting a positive response from customers, you can launch your reselling business on your online store.
Similarly, start with a single product and expand your store variety gradually by considering customers' interests. It takes a lot of time and passion for setting up your business. But if you have the determination to adjust to the ins and outs of a self-owned online retail business, you can do it.
Facility Management Services
When a person owns a small office or a big commercial setup, many things need maintenance and cleaning. Besides that, other facilities that any business may require include catering and housekeeping, janitorial and custodian, security, energy management, ICT services, landscaping, etc.
In short, it needs a lot of effort to maintain a business space depending on its size and infrastructure. A facility management company can be a good start for budding entrepreneurs who want to tackle big companies such as banking and government offices.
They can set up their startup by providing customized packages and then expand it according to the market demand. Though this business requires a lot of budgets, it is still worthwhile as it offers huge earning potential.
Computer Repair Service
A computer repair service startup is your call if you know how to fix digital devices. This unique startup idea requires little to no investment, depending on your services.
For instance, you don't need to purchase anything, offering repair services that particularly deal with software. However, in the case of hardware repair, you can ask for advance payment for computer or laptop parts and purchase the required items.
The demand for computer repair services is as high as ever before. Every American household owns digital devices, whether laptops, desktop computers, iOS operating systems, etc.
You can provide your services either remotely or by visiting the houses. Start your business in your neighborhood and expand it gradually.
If your tech expertise gets positive publicity and feedback, you don't need to market it yourself; it will continue to expand on its own.
Online Teaching
The recent shift in the education system caused by the pandemic resulted in the boom in online teaching.
Students in every corner of the world switched to the online mode of education; it has opened up numerous possibilities for educationists. You can start with zero investment; however, you need to have a grip on the subject that you intend to teach.
For instance, you can give online language lessons in English, Arabic, Chinese, or French. Similarly, you can also teach science or other technical subjects like engineering or computer.
It all depends on your area of expertise and communication skills; how you sell your teaching skills online, and negotiate with students.
Online teaching also gives you the freedom to provide your services regardless of the location. 
Gifts and Gift Wrapping Service
In this age of innovation, everyone wants to go the extra mile while giving gifts to family and friends. Aspiring entrepreneurs with an eye for detail and creative talent can consider opening up handmade gifts and gift wrapping businesses.
You can earn extra income by making anything creative and beautiful with your artisan skills. For example, handmade soaps, quilts, freshly baked goodies, customized jewelry, etc.
Furthermore, wrapping a gift also needs creativity; you can provide add-on services like gift baskets or wrapping gifts based on holiday themes or customization. Using a hand-painted wrapping paper or adding ribbons or accessories like pins, flowers, etc., can enhance the value of the gift.
With an added advantage of busy holiday seasons like Christmas, Easter, etc., that coincide with breaks from school, you can earn huge profits from your gifting startup.
Digital Marketing
With access to the internet a click away, the world has become a marketplace of unique startup ideas. Everyone can sell their services by using an internet connection; however, all are not experts in digital marketing.
The know-how of digital marketing tools and how to deliver digital marketing services can work for your startup. Many small and midsize businesses are looking for digital marketing teams that can create a positive brand image. Having an in-house team can burden the budget, so they opt for digital outsourcing experts who mostly manage their company remotely.
Suppose you have a knack for digital marketing services such as SEO, SEM, SMO, content marketing, or web development. In that case, you can thrive in the flourishing field of the digital marketing sector. With the added advantage of graphic designing, you can also leverage your services and earn more profits than competitors.
Pet Sitting and Poop Handling
The United States is the right place to start your pet sitting and poop handling business. According to statistics, on average, two-thirds of the families living in the USA own a pet.
Looking after pets has increased when families go on vacation or business trips. You can ease the burden of pet owners by helping them when they are away.
If you love cats, dogs, and other animals that can be kept as pets, you will succeed in this startup. Your duties as a pet sitter may include watching over pets, feeding, and playing with them.
Providing medical aid to them or taking them to a veterinary doctor is also your duty in an emergency.
Another unique startup idea is to clean the mess created by pets. You can convert your cleaning skills to cashable by clearing the yards of families who own pets.
With a Pooper Scooper, you can provide pet owners with a clean yard.
Conclusion
No matter what the market says, the top is always the place for the best. Discover your hidden talents and hone your skills; it is the best way to be an entrepreneur.
Learn from your failures and next time, do it better. Remember that setting up your own business requires time and passion; stay determined if you're ready to pursue one of these unique startup ideas.