When it comes to branding, most people think only of what they see in terms of color and logo. While these are a part of branding, there are many other elements that makeup branding as a whole. As a company, your brand is not only about your visual identity but also about your personality. It is how people perceive you. Think about it as an individual person. Each person has a name, they look, dress, act, and speak a certain way. They have their values and goals. All of these are what makes that person who they are and what they are known for. That is their brand.
When companies set out to set create their brand, they have the option of outsourcing to reputable branding professionals or creating it in-house from the ground up. Branding, when successfully done, is a great marketing strategy. Customers like uniformity and consistency, especially in something they like. When customers try a product or service for the first time, they expect to get the same experience and results every time no matter where they are.
How Companies Represent Themselves Online
When companies decide to go online, they do so with the aim of increasing brand awareness, providing support, and ultimately increasing sales. They project themselves in the following ways:
Through Brand Identity
Brand identity is an element of branding that presents the visual aspect of a company. These include the logo, tagline, color, and packaging. Anything that can be seen could be associated with the brand identity. For this element, most companies hire professionals to create a visual identity. Experienced professionals spend time getting to know the company before creating any designs. This allows them to best capture the company's image through creative designs.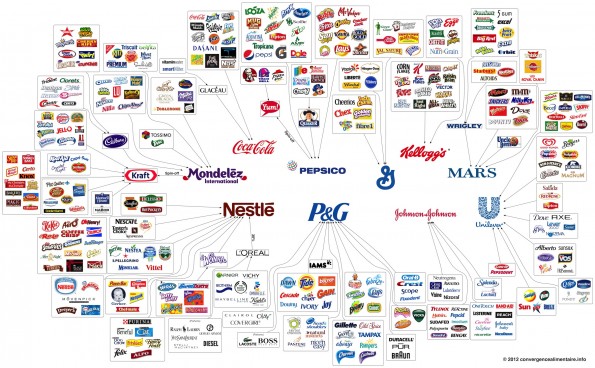 When a customer visits a company's website, it should feel familiar. The layout, design, content, language, 'voice', and support should all reflect the company's brand as it is offline. For that reason, rather than hiring an external web designer, more and more companies are turning to self-web development. With web building platforms such as Wix, people no longer need programming skills to create a professional website. Wix makes it possible for anyone to go from zero to launch within a day.
Wix simplifies the process by allowing creators to choose a template that best fits their business, customize the template using drag and drop features so there is no need to have prior technical skills, add professionals tools such as SEO enhancements, pop-up forms for collecting emails to grow a mailing list, manage automations to increase efficiency, and many more, and finally, publish the website online with a registered domain name. Ideally, these are all standalone services that are charged separately. In fact, in some cases, such services are rendered by a third-party platform and then integrated with the website. With Wix, it is all-in-one.
Through Website Content
Quality content is an affordable and effective marketing strategy for any business. Having built your own website, you have the opportunity to exude how you would like to be perceived through your content.
The pages that should be focused on include the Homepage, About Us, the sales pages, and a press kit. Unfortunately, many businesses seem to only focus on the Homepage and the sales pages while overlooking the About Us and press kit pages.
The importance of About Us cannot be overstated. It allows your visitors to get to know who you are, why you are in business, and why they should choose you rather than the competition. About Us also humanizes the company. It is easy for customers to forget that there are people behind the screens on the other end of the website. A well-thought-out About Us page allows customers to meet those people – you and your team.
On the other hand, many businesses do not even know what a press kit is let alone to include it as part of their content. A press kit acts more like a one-page résumé for your company. It is pretty much a company overview page with stats, facts, biographies, social media accounts, testimonials, press releases, quality media (images and videos), and of course, contact information. All personal information that could not be added to About Us goes here.
A press kit comes particularly handy when other media outlets want to promote your business. Quick facts and track records are easily found rather than making them work hard to find it. Once featured by other media outlets such as magazines, newspapers, journals, and blogs, your website begins to get a huge amount of traffic. The more you are featured at different locations, the more the traffic. In essence, this improves your Search Engine Optimization (SEO) which helps in generating leads.
Through Brand Positioning
Brand positioning basically refers to how companies place themselves in the market(s) they occupy. Company A and Company B could be in the same market but appeal to different customers. Some of the factors that are used for positioning include demographics, income level, and gender. A creative branding agency can help you through the process.
Through Social Media
Social media is a must-have for any business with an online presence. It allows a business to monitor trends, jump on emerging markets, engage with customers, generate new leads, promote products and services, and also provide additional support aside from the traditional means of calling and emailing.
A company that remains true to its brand would use social media to build a strong connection with its customers. The brand personality is seen and monitored by millions of viewers and followers. As such, social media is the best opportunity for a company to represent itself in public.
Summary
Branding is what gives your business a personality. Not only should your company be easily identifiable, but it should also be unique. You have an opportunity to express your brand every time you interact with customers directly or indirectly. Take advantage of website builders such as Wix to create a professional website with a compelling press kit. Position your company strategically and use social media to engage your customers.