Modern technology makes it possible for entrepreneurs with a fantastic concept to launch a business without the sizable staff or funds that would have been necessary decades ago. An innovator who plays their cards right can launch an impactful startup business that grows into something even bigger.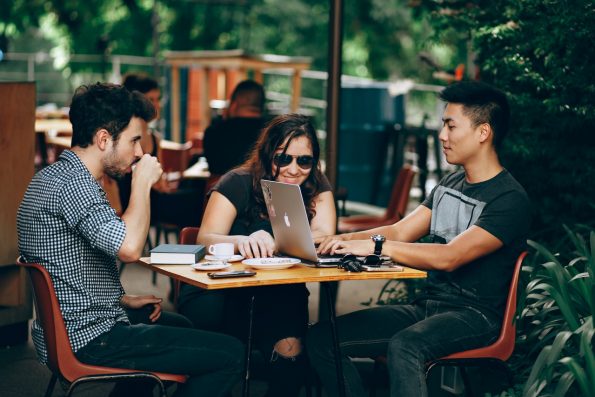 Credit: Helena Lopes via Pexels
It's a mistake to get caught up in the hype around startup culture and underestimate how competitive and difficult it is to turn an idea into a real business. Please read on for startup launch tips to help you cover your business fundamentals and model yourself after those who have enjoyed success, so your startup will get the start it needs.
Address Market Needs
What does your sector need that doesn't currently exist? If you can create something essential that buyers and sellers come to rely on, you'll have made your mark.
When entrepreneur Regan McGee made his disruptive real estate technology platform Nobul, it was because he saw a lack of transparency in the industry that needed to get addressed. Now, homebuyers, especially millennials and those newly entering the market, can see each agent's transaction histories, experience level, rates, and more.
When data is at their fingertips, homebuyers are drawn to the platform. Meanwhile, the platform is so popular that real estate agents are not just eager to be listed. They give homebuyers significant incentives like additional services or cashback.
Real estate is an old industry, but technology enabled an innovative service the market didn't have and delivered it on a slick, secure, easy-to-use platform. Find what your market is missing, and you may hit it big.
Get the Right People
Even the sharpest and most ambitious entrepreneurs can't do everything by themselves. You need to build a team composed of people with the right skills, experience, and behaviours.
There isn't one universal approach to hiring successfully, but generally, you want to hire a diverse team with broad experiences and perspectives. Hiring narrowly makes it hard to avoid tunnel vision. Blind spots are easier to avoid when your team is representative of the population at large.
Legal Compliance
It's easy for startups to get drawn into the exciting aspects of launching a business. However, they need to comply with laws and regulations right from the outset, or they could face costly setbacks later on.
Address business and legal challenges head-on or risk a significant slowdown down the road.
Secure Funding
It takes money to make money. Get secure and stable funding arranged from the start and stick to your budget. Begin the process with a level of risk you feel comfortable taking on.
If you believe in your vision and all the rest of the business fundamentals are solid, the risk will pan out, and you should enjoy healthy profits soon.
A startup is an exciting place to work, and the products it has yielded benefit society and many industries. The hustle, grind, and vision that often accompanies those who thrive in this space are well known, but focus on these startup launch tips and keep up with the fundamentals when starting your startup, and you're likely to create something valuable.