As the digital era continues to grow, there are many more of us that now rely purely on online shopping to get the items that we need, but how can streamlining process help increase the chance of sales for an e-commerce business? In this article, we will be providing you with ideas on how you can improve your businesses e-commerce experience and drive sales as a result.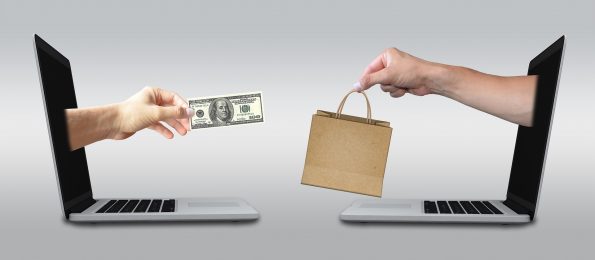 Ensure Your Customer Service Is The Best It Can Be
Customer service is crucial to a business of any size, particularly when looking to keep customers happy and get delivery to them on time. Therefore, when running a business, it is important to have a customer service system that works to make sure that all queries are dealt with accordingly. Whether this is offering to replace an item that is broken or tracking down a parcel that never arrived, this is what people look for in a parcel delivery company and can help to set you apart.
Allow The Option For Tracking
Tracking is another benefit that can work well for an e-commerce delivery service as this can help provide users with the information that they need in order to ensure that their items have been delivered. Though this may need to be an additional extra when using the product, this can benefit the business in the long term as you are allowing the customer the option to track their parcel should they need to. It's an enhancement to the e-commerce experience.
Offer Benefits On Orders Over A Specific Amount
In addition to this, you can also boost the success of your business by offering a discount or free shipping should a customer order a certain amount. This will not only subconsciously encourage people to spend more, but it will help to entice new customers. The better the deals that you have the more likely the customer is to keep using your business. Though this is dependant on the target audience that you are looking to reach, this will better your chance at conversions thus helping to boost online sales as a result and increase your monthly revenue.
Make Your Products Look The Part
In addition to the deals that you provide your users, it may also be beneficial to customise your packaging as people are more likely to keep it should it look the part. Whether you decide on a customised box or a personalised message with each package, this is the perfect way to drive business as well as encourage your customers to keep shopping with you. In addition to this, customised packing can also get people sharing their experiences as well as photos of the packaging on Twitter and other social media platforms. This is ideal for a business as this can market it effectively and get people interested in the products that you are providing.
With this in mind, there are a number of ways that you can improve your company's e-commerce experience and as a result, help to boost the reputation of your brand whilst driving sales, making this the perfect situation.