It doesn't matter what sector you operate in: every business owner wants to maximize their productivity. After all, the better the productivity levels, the more money you are likely to generate. When it comes to enhancing productivity for a manufacturing business, various different aspects come into play. The foundation is an efficient team of employees, effective equipment, and tried-and-tested processes. However, there are several methods available where you can push output to the next level and improve manufacturing productivity.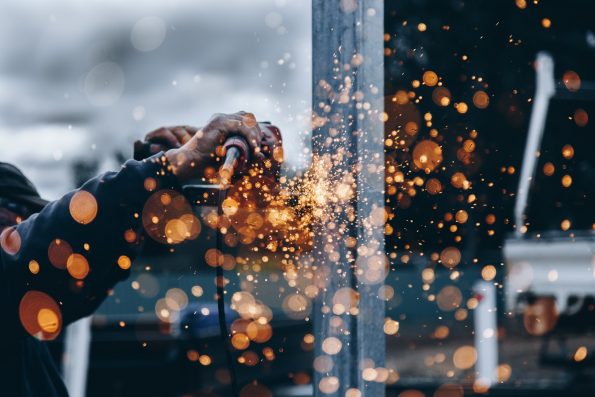 If you are in search of ways to boost productivity, read on for four useful tips:
1. Examine the current workflow
If you don't take a close look at how work is currently done, you will fail to gain a true understanding of what needs to be changed. There are various areas to examine, including:
Your employees: Do they still have the motivation to do the job effectively? Are they in the right place to match up with their skills?
Equipment: Does all your equipment remain in good condition? Is the equipment the best fit for the job, or have new advances made it obsolete?
Processes: Can you streamline your processes any further? Has new technology/software made it necessary to map your processes again?
Just remember: don't rush into a major change. Most importantly, consider if altering the current system makes sense from a financial point of view. If it does, it's time to switch things up.
2. Utilize modern technology
If you have been in the manufacturing game for many years, it is likely you have relied on the same technology and processes since the beginning. However, the latest technology and software solutions could massively increase manufacturing productivity for your business.
Better equipment can boost production quality and speed. Modern software packages can also streamline the likes of monitoring workflow, inventory, and scheduling.
3. Incorporate recycling practices
You have to go out of your way to recycle, right? Surely that is counterintuitive to improving productivity levels? Well actually, it's a big 'no' to both of those questions.
Recycling is a great method for boosting productivity. Not only can it reduce waste and save time, but it might even help cut down on costs. This is particularly the case if you employ the assistance of a baler.
With a baler, you can compress materials like plastic, cardboard, and paper. These materials are tightly packaged into bundles via the assistance of wires – which can be found at balingwiredirect.com– and this helps to ensure space is saved and safety levels are enhanced. Furthermore, these bundles are ready to be transported to recycling centers and exchanged for cash.
4. Educate your employees
You might believe that you only have to teach your employees once, but it should ideally be a continuing process. This is particularly the case if any new equipment or technology is installed. You will need to schedule training sessions for employees to learn how to use the new bit of kit.
Along with this, you should schedule educational refreshers every now and then. Not on such a regular basis that it insults your employees, but just enough to keep them on top of everything they need to know to improve the firm's manufacturing productivity.