A software developer can struggle to establish a good name and reputation initially. There are many mistakes to be made at the start, and many software users do not hesitate to voice their displeasure if they encounter difficulties.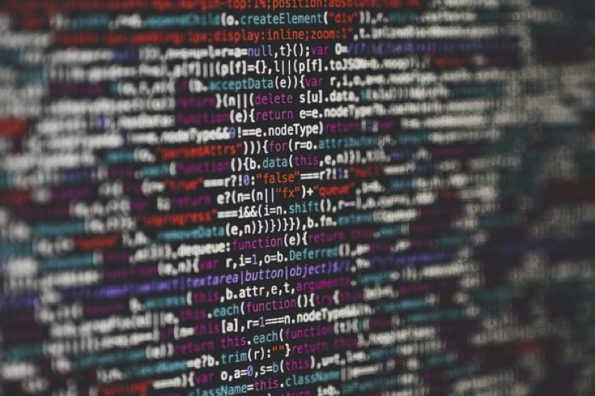 It can be challenging to compete with bigger and better-known names too. Additionally, technological innovations are surging in response to world events, creating swathes of headlines online. Finding your voice as a software developer in the middle of all this can be tough, and so can making sure that others hear it.
Still, it is possible to build your reputation as a trustworthy software developer, despite the busy nature of the markets. Here are some steps you can take to help you with this goal.
Curate Developer Profiles
A positive introduction to you and your software developers can make an impact. Showcase your brilliant thinkers and designers proudly.
Intrigued by your software offerings, some potential customers will wish to investigate your business further. They will typically do an online search, visit your website, and try to form an accurate opinion on your personality and practices as developers.
Make sure your developers each receive a glowing profile on your website. Feature a well-focused, smiling photo of them, accompanied by their names and a brief biography. Touch on their background, education, and experience, and anyone visiting will know they are dealing with hard-working professionals.
Your staff profiles must be easily found, so do not bury them beneath numerous tabs and clicks. Feature them prominently, and it will highlight that your business has placed a large amount of faith in the abilities of its developers. After all, your company pride may be infectious and inspire others to believe in your team as well.
Test Your Product
Everything you develop needs to be of quality. Without it, trust in your developers will be exceptionally hard to come by.
You can discover useful tips with ForAllSecure's guide to application security testing, helping you identify otherwise unknown vulnerabilities in your software. Using these informative resources, you can provide a more secure and thus reliable product, and users will encounter fewer issues after downloading your software.
Things can change with software too. Simple updates may introduce an onslaught of brand-new issues for you and your developers to resolve. Continuously testing your offerings is essential and will help maintain a steady performance of your software and build a consistent reputation of trustworthiness for you.
Removing all doubts in your software may also imbue you and your developers with confidence too. That energy can serve you extremely well if you're ever meeting with important clients or partners and discussing matters related to your software.
Don't Overpromise
The marketing of your software is of great importance. While you might tell your ambitious self that anything is possible, you can't risk communicating the same incentives to your customers.
You may have developed a piece of truly brilliant software. However, it will have limitations, with many things it simply cannot do. You will inevitably underdeliver to your customers if you succumb to overpromising.
Try to set reasonable expectations for your customers. While most marketing embellishes certain features, it's best to communicate an accurate account of what your software can achieve. Use video footage of navigating the software to precisely represent what's on offer. You can add a voice-over so that everything discussed has a reference point.
Of course, if you and your developers have built something that you're confident in, then there's really no reason you would need to exaggerate your claims. If you find yourself bending the truth in your favor, it may signify that you need to rework your software. So long as you're committed to getting things right, there is no shame in a setback.
Use Other's Praise
Everyone expects the developers to recommend their own product. Therefore, others singing your praises will undoubtedly leave more of an impact.
The media will often publish listicles of their favorite tech offerings. If you can be featured in any such breakdowns, it can enormously impact your reputation as a developer—the more reputable the outlet, the better.
You should also permit customer reviews of your software. That way, if they have good things to say, they can share them publicly and recommend your offerings. Alternatively, even if you receive the occasional piece of negative feedback, it will at least prove your company is transparent in its dealings. So long as it's not overwhelming criticism, these remarks can often be attributed to trolling or bitter competitors as well.
Sharing praise on social media could be advantageous. Retweets or screengrabs of positive reviews can establish you as more trustworthy as well.
Conclusion
There are many ways to build your reputation as a trustworthy software developer. The main aim is to be loud and proud about everything you and your staff achieve. Keep a sense of perspective through testing and honest advertising, and things should develop steadily from there. After that, people will notice your good work and feel compelled to discuss it with their audiences as well.