Reputation is the lifeblood of any business. Every business, if it aspires to be great, aspires to be seen as a thought leader in the industry; as an experience company capable of handling any problem thrown its way; and as a business whose excellence is unrivalled. That kind of reputation wins influence, customers and profits. Reputation is the natural consequence of time spent in an industry. After years or decades in an industry, people form conclusions about a business and its leaders. However, a business cannot wait decades for people to form good opinions about it. For new businesses, the need for a good reputation is vital. Yet, having a reputation as a new business is very hard to do. So let's discuss how you can build your business reputation from scratch.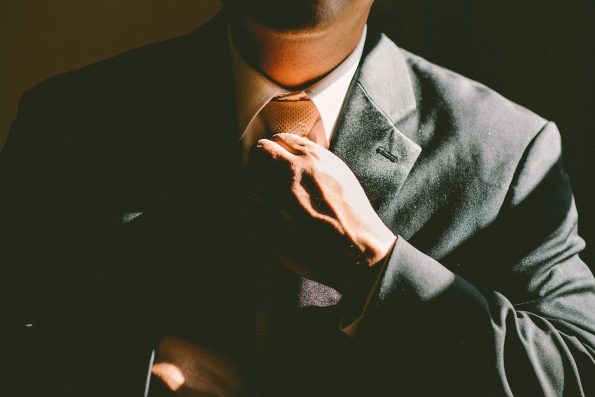 Where Does Business Reputation Come From?
Reputation naturally arises from people's experience of us and our business practices. Yet, a definition of reputation that restricts itself to that is an incomplete definition. Reputation is in its purest form, simply what people think of us and our practices, even if the people who hold to that reputation have never experienced our actions or interacted with us. For instance, a person may have a good reputation as an accountant, even if they have never gone through your books. Their reputation may be thoroughly unearned. If that person speaks about accounting with knowledge and articulation, it's natural for people to suppose that that person is a good accountant, even if they have no direct proof of this.
Build Your Core
If you want to build your business reputation, you have to start by building the core of that reputation. These are the operational and governing principles and practices around which your campaign will be built. The core will involve some or all of the following:
A personal website in which you will demonstrate your experience, qualifications, and insights. You can promote your projects, speaking engagements and other activities. 

A blog on the company website, in which you will strive to demonstrate thought leadership in your industry. Post regular pieces about important issues in your industry, making sure that they are written clearly. Over time, your reputation will build as a result of your thought pieces.

Social media profiles where you interact with other thought leaders and the public, to build your personal brand and gain followers.
These channels are how people will first come into contact with you, and where they will form their first impressions of you. Through these channels, you will be able to build a reputation in the industry, even among people with no first hand knowledge of your business practices and successes. 
Your personal brand is as important as your business brand. Consider companies like Apple, Amazon , Tesla, or Facebook. All of them have highly visible leaders whose personal brand is an important ingredient in the success of the company. People believe in those companies, not just because of the products and services they have, but also because they believe in the leaders of those companies. People need figureheads rather than faceless organizations, in order to form strong bonds with a company. 
Win Accolades
This is easier said than done, but it should be an aspiration of yours. No matter how great your content, it is useless if it never reaches its intended audience. As a business leader, you';re familiar with the idea of product-market fit: that it doesn't matter how great a product is, the real question is if a market has sufficient appetite for a specific product. The same goes for your personal content. The biggest question is not so much if your content is great, but if there's a hungry audience out there waiting for it and if you can get it to that audience. 
You can win attention by employing a number of tactics, such as:
Writing guest posts and getting featured in a variety of industry publications. If you can do this, you will attract a lot of attention. 

Collaborate with industry leaders and influencers so that you gain from their reflected glory. Association with important people in the industry will increase your own importance and add weight to your thoughts. This is a version of

social proof

that you will find very useful. 

Earn editorial links

and citations by peers and industry leaders. This will give you added visibility, improve your website's reputation on Google and other search engines, and drive traffic to your website. 

Take on speaking engagements to add to your credibility and as a way to network with people in the industry. It;s easier to network having been a speaker at an event.

Network! The best way to network is to

seek to add value

to other people. If you are constantly adding value, rather than seeking to take from people, your network will naturally grow. Remember, you are defined by the nature and scale of your network. The bigger and more diverse your network, the greater the possibilities you have.

Build your qualification so that other people can trust that you have the academic credentials to speak and work in your field. 
Keep at It
Your first thought piece, or speech, or networking event won't turn you into an overnight success with a glowing business reputation. You will have to nurture your reputation and grow it over many years. What the approach we have discussed will do, is accelerate the process. But accelerating doesn't imply immediate results, nor does it imply that there will be a point where you can or should stop caring about your reputation. 
You must have a growth mindset, seeking to not only maintain your reputation, but to enhance it. That means becoming a lifelong learner, so that you get smarter every day, and end the day a better leader than you were when you woke up. It means looking to grow your network, even when you think you have made it. It means keeping engaged with your fans and with your followers, reaching out to them and keeping your content fresh. The more you invest in yourself, and the more you give to others, the more you will be able to enhance your reputation. 
Open an LLC in Texas. There, you will many opportunities to build your business reputation and operate in one of the best networking environments in the United States.