Thanks to the rise of the widespread use of digital technologies and the internet, there are many different options for the ways you can digitally donate to non-profit charitable organizations in 2022. Gone are the days where donating to charity was only possible through people choosing to put money in-person into donation boxes at their local store. Read on to discover more about the variety of ways you can spur digital donations to support the work of non-profits in 2022.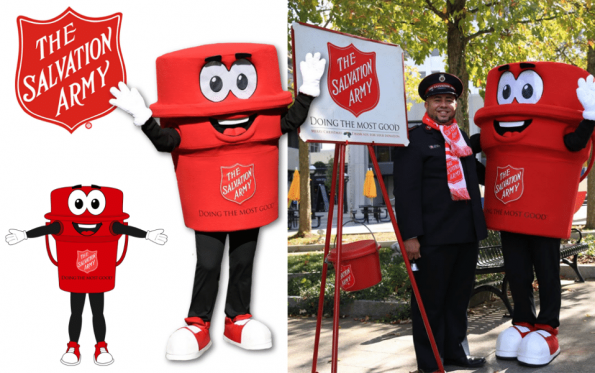 Text Message Donations
Thanks to the ingenuity of SMS text messaging, one very easy and fast way allowing anyone to donate to non-profits these days is through using cell phone devices. Text delivered digital donations can be particularly effective at dealing with a high-volume level of donations during live fundraising events. Using your smartphone, within seconds, you will be able to donate money to a non-profit of your choice.
To learn more about how you can make the most out of the text to donate feature when fundraising online, check out this article from Givebutter, a people-centric fundraising platform that you can use when raising money for whatever great cause you may have in mind.
Creating a Crowdfunding Webpage
Creating a crowdfunding web page is another way you can digitally raise a lot of money for non-profits in 2022 is through creating a crowdfunding webpage. In recent years, online crowdfunding platforms to get digital donations have become extremely popular with people and organizations fundraising for charitable organizations. Crowdfunding was initially popular with small size businesses and entrepreneurs to provide them with more funding from investors to enable them to grow and scale up their operations. However, many individuals also now benefit from peer-to-peer fundraising on crowdfunding websites to try and raise as much money as possible to support non-profit charitable causes financially.
Making the Most of Your Online Networks is Wise
Are you looking into ways can boost your fundraising efforts and try and raise a non-profit organization a lot of money? A wise piece of advice is to make the very most of your online networks. Do you have lots of family and friends active on popular social media sites such as Instagram, Twitter, and Facebook with large followings? Try and tap into your networks and encourage them to share your fundraising webpage with their followers on social media channels. You may see yourself getting a much higher amount of donations thanks to your online network of family and friends sharing your webpage across their social media accounts.
Undeniably, there are positives and negatives in using social media in 2022. While that is the case, sharing your fundraising efforts on social media will help spread the word much quicker and to a lot more people. When fundraising online, you hopefully will be able to see the positive side of social media and the extent of people's generosity.
Making Your Fundraising Campaign Go Viral Online
Social media 'challenges' have proved they can be highly effective at raising funds and the profile of non-profit organizations. The ALS Ice Bucket Challenge in 2014 is a prime example of an effective international charity campaign that went viral right across social media sites. Those fundraising were  uploading videos of themselves pouring freezing cold water over themselves, and nominating others to do the same everywhere online. In order for a fundraising campaign to go viral online, it must be engaging, amusing, and entertaining. A successful fundraising campaign challenge should find itself at the top of Twitter's or YouTube's trending page. The public is much more likely to have a good awareness of a non-profit and be familiar with what they do if they have come across them on several occasions on social media. So, whether it's a silly dance to a song, a funny hairstyle, or pulling a gleeful pose for a photograph, do your best to try and help make your fundraising campaign go viral with digital donations.
Provide Donation Links on Instagram
Charities can put links in their Instagram bio section that people can click on to donate money to help their cause. In addition, Instagram stories are also a great place to provide donation links to your followers. Are you running a marathon soon and looking to spread the word to your Instagram followers? Put a link to your donation page on your Instagram story.
Charity Video Streams
Hosting live charity streaming events on popular online video-streaming platforms such as Twitch and YouTube is a great way to fundraise lots of money in a short space of time. These have become increasingly popular throughout recent years, with some people opting to complete 24-hour marathons for charity. Donating 100% of the revenue you earn from dedicated charity streams is an effective, modern way to raise funds for a non-profit organization.
Write Eye-catching Tweets that Capture People's Imagination
It is well known that Twitter has long had a limit on the number of characters you can use in a single tweet. Twitter upped this from 140 to a maximum of 280 characters in 2021. When encouraging your followers on Twitter to donate their money, you must do your best to come up with creative, exciting tweets that grasp their imagination and encourage people to contribute as much as they can.
Use Facebook Messenger to Interact with Potential Donors
Facebook (now known as Meta Platforms Inc) provides non-profits with access to a vast number of people. In October 2021, the American social media giant recorded a mammoth 2.9 billion active users worldwide. Non-profits can make the most of the messenger app to interact with potential donors and organizations to try and garner their support with digital donations, whether it involves volunteering, financial aid, providing essential supplies, or giving telephone assistance to vulnerable people in need.
The internet, social media, crowdfunding, smartphones, and contactless card payments have all made donating to non-profits without using cash very easy in 2022. Use the digital technologies available to you correctly, and you should be able to raise plenty of money for non-profits in next to no time at all.