Over the last few years, many individuals have started Forex trading as a full-time profession as brokers have made it easier for anyone to start trading in forex. But, to earn substantially, it's necessary to know more about Forex trading capital.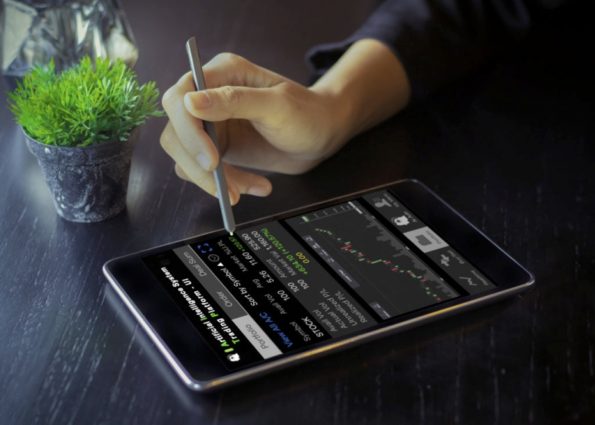 If you're not familiar with the trade, then you can seek assistance from a professional forex trading expert. 
What is the Minimum Capital for Foreign Exchange Trading?
If you wish to move on with trading immediately, then you can start for free with a demo account or with as little as 100 of your selected base currency as Forex trading capital for a live account.
But, remember that when you work with less money, your potential returns will be smaller.. Before starting, you should be aware of the risks and how you can mitigate them.
It's also important to remember that you should never risk capital that you can't afford to lose. Because as many traders are aware, not every trade will win, there will be some losses, this  is a part of doing business and trading is a business! So it's critical that when you do experience loss, this does not result in a loss that would be detrimental to you and you maintain a strict risk management at all times.
What you can do, however, is put into place your own education around understanding sustainable trade practices, regardless of your initial capital investment. Having the right capital management system in place is one of the most essential parts of Forex trading.
This is where seeking out a proven, professional Forex trading course provider can be invaluable, much like the educational resources offered by Guerilla Trading that are designed to assist traders at all stages. 
Is It Ideal to Consider Leveraging for Forex Trading?
Leverage not only offers you a high level of rewards but also certain risks – and unfortunately, many people in the market don't observe these risks, they only focus on the benefits. But as with all aspects of trading, you must approach leveraging with a good understanding, in order to make sustainable trades within your means.
Without a proven trading strategy, for example, the risks involved with leveraging can lead to poor decisions, and badly managed Forex trading capital, not to mention  non-sustainable trading. To learn how to manage risks better, you should contact a professional forex trading mentor, or join a proven Forex course as provided by the professionals at Guerilla Trading.
Ideally, traders should not risk more than 1% of their trading account. For example, when you face the risk equivalent to 1% of the capital, when you consider £1,000, you can bear the risk of just £10 for every trade.
You should also bear in mind that when trading in the foreign exchange market, for example, and considering leveraging, each country has its own rules with regards to trade amounts for retail and professional traders. This can therefore impact any leveraging ratios that you work with or base your trades on, and the returns you see from your trades.
Bottom Line
If you have decided to trade forex, you should always set aside some time daily in order to learn from professionals. Some traders stick with educational providers such as Guerrilla Trading for years, and are still learning how to make consistent profits off of your Forex trading capital.
It's important that you research and determine the type of trader you want to be, before embarking on an education in that area – this is also where getting advice and seeking out proven educational resources from professional traders can help to provide that foundational knowledge needed in order to shape your career as a trader.  
Alongside this, you can gain key skills and abilities, learning how to manage your capital in the best way possible, to mitigate risks, and bear them when they arise.
Joining an online forex community and surrounding yourself with likeminded people will be a huge benefit for you as you will be able to ask any questions you may have and discuss trading with people who understand your journey.