Believe it or not, the success of an organization depends on employees at its entry-level and the business leaders. As the market dynamics evolve today, leaders must contribute to the organization's strategic decisions, from performing competitor analysis to assessing financial standing. Strategic leadership is a learned skill, and leaders must adopt a strategic approach to run businesses smoothly. Most importantly, they have to train employees in a way that they become leaders for tomorrow.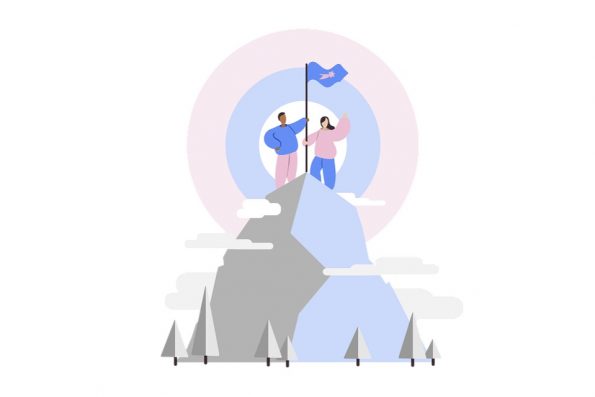 The upcoming generation also prefers working for organizations that show the way forward – towards growth and development. Employees feel empowered and strive to do better at the workplace, improving morale and motivation. In addition, strategic leaders ensure employees are aware of the company's goal, mission, and vision, keeping everyone on the same page. Likewise, they demonstrate agility and flexibility at the workplace to leave a good example for employees. 
However, if you don't know how it would work, have a look below. Here we are highlighting the role of strategic leadership in developing business leaders for tomorrow. 
Promotes Personal Growth

 
Competent leaders aren't afraid of their staff learning new things; instead, they encourage the employees. After all, their goal is to develop skills and proficient future leaders who can make the business thrive. Hence, strategic leaders promote personal growth opportunities for employees. They offer multiple training courses for employees, allowing them to expand their skillset. 
As education has become more accessible because of eLearning programs, leaders give a lot of importance to higher degrees. Likewise, they encourage employees to pursue higher education by offering student loans. People who have a bachelors in analytics or data science will get an opportunity to pursue masters in business analytics online to grow professionally. Similarly, the leaders will make employees and managers attend conferences and seminars to brush up on their networking skills. 
Spreads Vision Across the Organization

 
Vision is the core of leadership; meaning, a leader, creates a vision for the enterprise to achieve goals. It comprises firms' values, mission, and goals, but that's not enough. As a strategic leader, you have to spread the vision so that organizations can understand and support it. Likewise, you have to teach employees how to be strategic and proactive for achieving that vision. For that, give employees access to tools and guides that will help them formulate business strategies. 
It would develop a sense of responsibility in their minds since their strategies would impact the business. Besides that, you have to establish a forward-thinking mindset among employees to prepare them for leadership roles. Perhaps, you can help them look at the brighter side of things without overlooking the drawbacks and consequences. 
Demonstrates Agility

 
Today, the business sector is constantly evolving. Strategic leaders make every possible effort to move fast forward and ensure their employees aren't lagging. First, they focus on innovation and open doors to automated working spaces. From digital marketing to bookkeeping, they make sure every department reaps the benefits of automation. Second, strategic leaders find common ground and achieve buy-in among the stakeholders, regardless of different views and agendas.
In addition to pushing the organization in the correct direction, these practices influence the staff. When they see leaders reacting actively to change, they are likely to do the same. Instead of hesitating on technology, they would also demonstrate agility and a drive to innovate. It prepares employees for future challenges and improves current work performance. 
Makes Calculated Decisions
In uncertain times, leaders have to make some tough calls quickly. Here, the leaders use strategic thinking skills and insist on multiple options before making decisions. They follow a systematic process that balances precision with speed. In addition, they consider the company's goals to ensure the decision will work in the organization's favor. In many instances, they even allow employees and managers to be a part of the decision-making process. 
When employees see leaders making calculated decisions in the most organized way, they get to learn a thing or two. Similarly, they also understand how to navigate high-pressure situations without costing the company any penny. It is a skill that one can't learn in schools and colleges. Only strategic leadership and professional experience help employees comprehend these things.  
Creates a Challenging Working Environment
Strategic leaders tend to challenge the status quo. They keep challenging their decisions, assumptions and encourage divergent viewpoints. Also, it helps them assess things from different perspectives, facilitating decisions. Well, they prefer creating a similar working environment. They want employees to reevaluate their ideas, thoughts and keep their doors open to suggestions. Only after careful reflection can they take decisive action. 
Moreover, leaders assign tasks with deadlines because most employees work best when under pressure. It pushes them to think critically and solve problems with the best possible solution. At the same time, they create a rotating position so that employees can question the status quo. It captures input from the employees, allowing the leaders to implement more strategic practices in the organization.  
Final Thoughts
Strategic leadership has become inevitable for every organization. In addition to streamlining operations, it develops business leaders of the future. Strategic leaders create an environment where young people embrace the concept of being a leader as a goal. Likewise, they act as a role model for employees in every step of professional life, helping them better understand business practices. It improves workplace efficiency while setting staff for future success.